OP Dismantles Rahway 65-32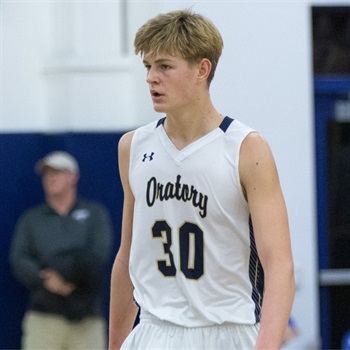 The Rams convincingly defeated the Rahway Indians 65-32 on Tuesday in a UCC matchup. OP struck first– and struck big. They tallied 18 points in the first quarter alone and stymied the Rahway offense in the process. After the first period, the Rams had an 18-3 lead. Although Rahway put up more points in the second frame, the Indian offense was still held in check by halftime. Sixteen minutes in and OP held a 34-11 lead. The third quarter was closer, with OP only outscoring their foe by 2. They carried a 47-22 advantage heading into the 4th quarter. Shocker: OP kept their foot on the gas pedal in the final frame. By the time the clock hit double zeroes, OP had doubled Rahway's score and won 65-32.
Senior Tommy Conniff led the way for OP. The soon-to-be Lehigh Mountain Hawk tallied 16 points; Conniff also grabbed a few boards and a couple of blocks. It was the other usual suspects that carried the Rams. Juniors Mike Pirone and Greg Jones added 11 and 12 points respectively. Freshman Asher Bradley tallied 8 points and Enzo Canali 6.
This was a resonating win for Daugherty and his troops. Rahway– although the scoreboard may indicate otherwise– is no joke. The Rams, though, are on a little bit of a run. They have won five of their last six games by an average margin of (about) 20 points.
OP hosts Dayton at home on Saturday at 1 PM.