OP Swim Preview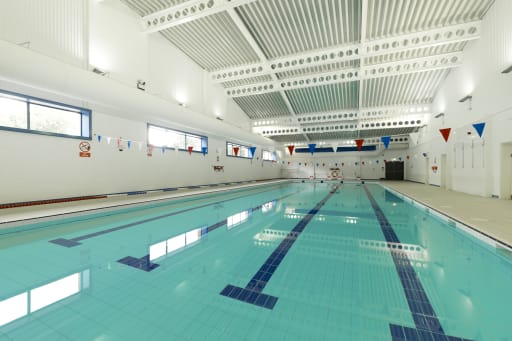 OP Swim kicks off its rather long season with an away meet against Cranford on December 1st. OP had a decent season last year, but with many new additions, the team can be a threat this year. The loss of seniors Will Heffernan and Pat Tarka was a blow, but hopefully newer freshmen can take their spot and help out the team. Here are some of the team's top swimmers.
Henry Crowther
Henry is a club swimmer who has been swimming for years. His best strokes are fly and distance freestyle. He can be a key point scorer and a very important part of a medley relay. Crowther adds a lot of depth to the team. Right now, he is a freshman; however, as he develops through high school he could be a major threat to all teams.
Paul Knecht
Paul has been in swimming clubs since the age of 7. Despite being a freshman, Paul is one of the top swimmers on the team. Paul's best strokes are breaststroke and backstroke. Unlike many swimmers, Paul has no true kryptonite stroke and is rather strong in all of them. Lucky enough for the team, Paul fills that breaststroke spot that the team was sorely lacking. Paul can get the team solid points in the IM and help edge out opponents in the relay. Paul could definitely be an X-factor for the team. 
Dylan Zwally
Newly appointed Captain Dylan Zwally brings a lot to the team. Zwally is the top swimmer and a highly talented backstroker, butterflyer, and freestyler if he needs to be. Zwally is a junior and has swum club at Berkeley Aquatics for a long time. He adds a lot to the team and is likely the highest-scoring swimmer. His flexibility allows him to score points in almost any event where he is needed (besides breaststroke). 
Will Foucher
Foucher is a recently transferred junior. He is mainly a sprint freestyler but dabbles in other strokes. Foucher will most likely anchor the relays. His sprinting abilities are crucial to the team's success. Foucher will be a key piece of this team and will put the relay on his back when he needs to.