Thomas Hunt: Swindler and Scoundrel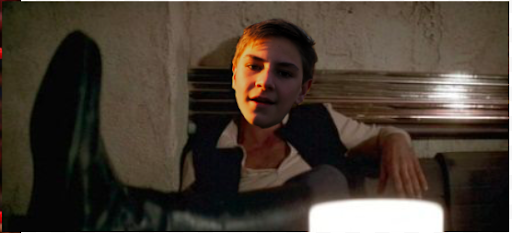 The Omega is perhaps the most prestigious newspaper in the western hemisphere. With readers everywhere from New Jersey to Brazil, only the finest journalism is published here. That is why, with the deepest sadness and quite frankly, disappointment, I must now comment on the hiring of Thomas "Cruribus Glaber" Hunt by this great paper. Initially, when I learned about our bringing on of notorious finagler Thomas Hunt, I greeted it with doubt. Being such a successful newspaper, The Omega has made several hundred enemies, and rumors are always abounding. In my mind, this was simply another subversive lie spread by the Delta or the Upsilon to try to overthrow the top dog in journalism. Perhaps even the Alpha was involved.
However, I quickly learned that my initial analysis was off when during my morning coffee and news skim I saw this dreadful headline: Interview with Promising Freshman Charlie Kline" by Thomas Hunt. Uuck, Eahh, Bluuk! Even thinking about it now makes me sick to my stomach. That such a quacksalver would be published anywhere is a tragedy, but at The Omega? The HORROR! Of course, upon arriving at the next staff meeting I immediately demanded that Mr. Hunt be fired, but my pleas fell on deaf ears. Mr. Hunt has since interfered with every one of my articles, covering the exact same cross country meet I so delicately and deliberately reported on, and calling all of my pieces "jokes."  I also suspect that he may be the so-called anonymous source Matt DeAngelis referenced in his disgusting smear piece accusing me of communism. Seeing the number and strength of my foes here at The Omega, one might believe that I will be driven to despair.
I, however, still have hope. The readers of the Omega will not stand for the tomfoolery of these newcomers. Pulitzer-level journalism is still being done by the writers of the Last Letter. Lionhearted Garrett Hall has quite recently published a bombshell report on the existence of centaurs in the halls of DeGaeta. Arnav Chahal has written a stunning article on just "however" that dodgeball tournament went. There is still hope for The Omega.