Update on the New Turf Coming to the Cavalero Field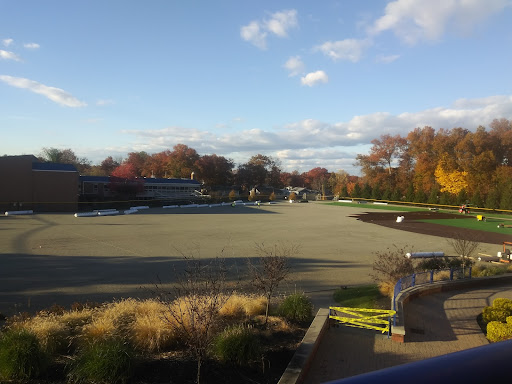 After about a little over a week of the Cavalero Field being closed, the final phase of installing the new turf is beginning. I was quite interested in the improvements that were going to be made so I went to Oratory's premier engineer, Mr.Crum, looking for some answers. 
Firstly, Mr.Crum told me about the process of the installation. He said they removed the old turf before grading the stone to make it level all around. Now they are installing the new turf, which Mr.Crum tells me should be completed in roughly a week. I asked him about the improvements and cool details that would be on the new turf. He says the newer technology should help mimic a traditional natural field. More details will also be present, with the lines on the field showcasing a much better royal blue and gold color. Lastly, the baseball diamond will also be more of a brown color, unlike its previous red-ish color before, making it more realistic to an actual one.
Everyone at Oratory seems to be excited about the new turf and rightfully so as we hope to do well in our upcoming baseball and lacrosse spring seasons.