The End of an Era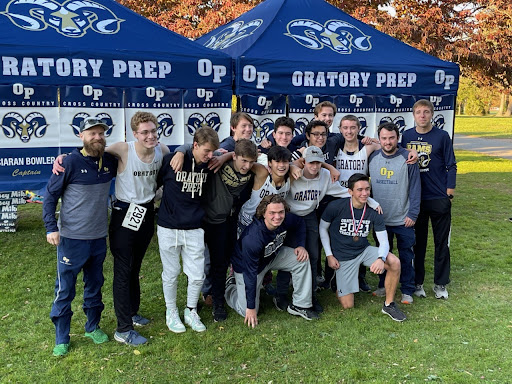 This past Saturday was Senior Day for the cross country team. For most seniors, it was the last race they will ever run for Oratory, and wow was it a hoodang.
Courageous confident cross country captain Ciaran Bowler absolutely cruised to an all-time personal record, becoming one of the top five fastest Rams ever with a 16:28.42 5k time.  Several other runners PR'ed, including Sophomores Tommy Hunt, Bobby Bajkowski (affectionately known as "B slime"), Patrick Conniff, and Rome Brachfeld ("the British one"). My brother Declan Kelly (no relation) also ran a personal best. Senior Gary Saitta likewise had a stellar race, despite outweighing every other member of the team by about 50 pounds  Through these stellar performances, Oratory Prep was able to take home some sort of plaque for something, which can be seen in the picture below.  I am not quite sure what was won, but clearly, it was an accomplishment.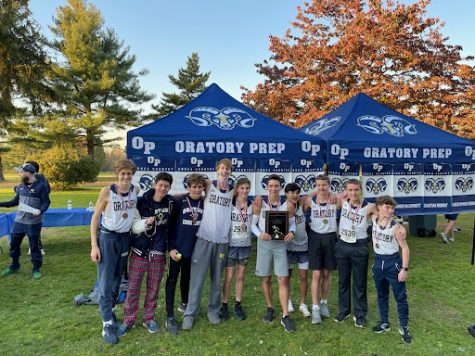 Upon the completion of the race, the Rams and their families were treated to a celebratory feast of Jersey Mikes and cupcakes: a worthy final sendoff. From now on, these Rams will have to find different pastures to run together in.