We Are Not Amused Mr. Saitta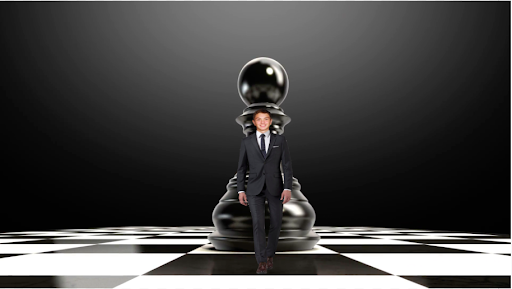 Since its inception at Oratory Prep, the chess club has been a peaceful and benevolent force of good. It has never engaged in war with any nation or party and has even at times negotiated peace between hostile parties. Never has it conquered another club, nor has it engaged in any sort of violence or intrigue.
Thus, on Wednesday, October 27, this amicable and peace-loving organization was taken almost entirely by surprise when it was brutally attacked entirely unprovoked by so-called funnyman Gary Saitta. I say almost entirely because we play chess and therefore predicted these events perfectly. Over a loudspeaker audible to the entirety of Oratory Prep, Gary said "I was playing chess with my friend and he said, "'Let's make this interesting. So we stopped playing chess."
Ha, haha. Ha, hahaha. HA, HA, HA, HA. You must think you are so funny Gary! Implying that chess is not interesting, what a joke! But I don't think you will be laughing soon Mr. Funnyman. The chess club does not take insults lightly. Watch your back.  Check Gary. We are in the endgame now.