New Turf Coming to OP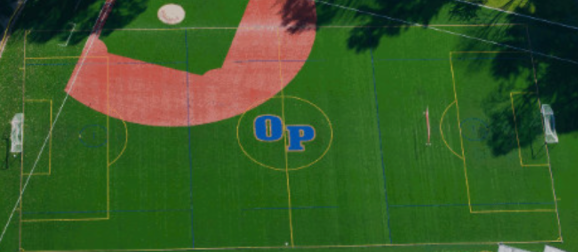 Finally, the long-awaited project to re-do the turf at our very own Cavalero Memorial Field will begin after the end of the soccer season. This is great news for the lacrosse and baseball players who will be the first teams to experience the brand new turf. Besides the sports teams who play on the turf, students will benefit as well. There will be no more turf pellets getting in the shoes of those walking across the field between buildings. In addition, future physical education classes will also enjoy the benefits of the new turf.
While the turf definitely needs replacing at this time, the good news is that the new turf coming can last at least ten more years. We at OP are fortunate to have a turf field at our disposal as they are much more durable than grass fields. It also prevents fewer cancellations of practices and games, allowing more playtime. Many other schools that have grass fields are often forced to cancel sporting events due to weather. The benefit of playing on turf is that during storms, the turf is able to drain the water better as it hits the surface. Another benefit of turf is that there is less maintenance needed to upkeep the field, therefore making it less expensive. Given these points, the new turf field is a wise investment by Oratory Prep, and we look forward to making many more memories on these fields.