Ethan Fernandez Dominates in a Hoot of a Kahoot
After a strong showing junior year in academic-based games, Ethan Fernandez was projected to have a successful season his senior year. Few however could have predicted the dominance the Spanish scholar has shown thus far. In less than 10 games played, and in a Spanish class loaded with talent, the stud of study has already placed first in 3 games and made it onto the podium in almost every match.
His first win of the season was a display of absolute dominance, as even the likes of Angus and Stickler could not come within a thousand points of his score in 5.1 vocab.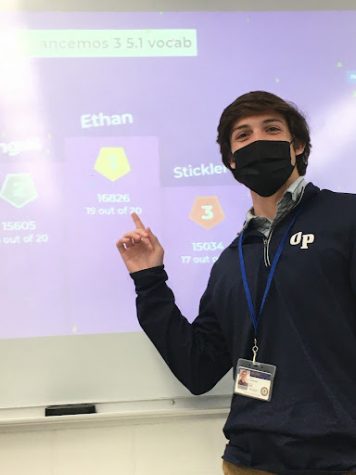 His second victory took place a few weeks later in the season, in which he routed the likes of GordiCudds and Big Garrett Hall to come out on top in a heated Subjunctive With the Unknown match.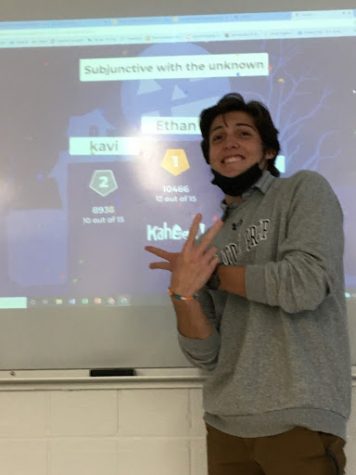 His most recent victory in a culture Kahoot was perhaps the most surprising of all, as much of the information asked about in the game was learned by the Fernandicer just minutes before the start of the match. A close round throughout, Ethan pulled ahead to a slight victory near the end of the game in one of the most back and forth competitions of the year. Donning the Kahoot generated name SuperFalcon, Ethan beat out the likes of Focused Puffin and Fun Agent Cat. 
Below he can be seen proudly repping his hometown, Mount Olive.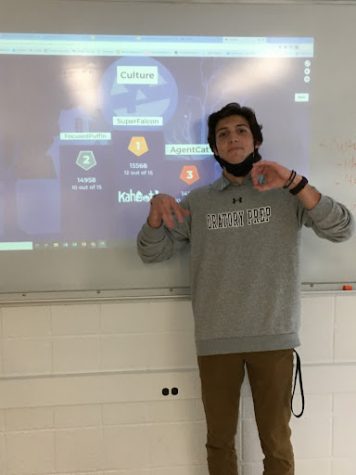 While it is unlikely Ethan will be able to keep up this level of production throughout the entire season, he is still expected to be quite dominant.  Everyone who picked him up in fantasy this year will certainly be happy.