Dodgeball Power Rankings 2021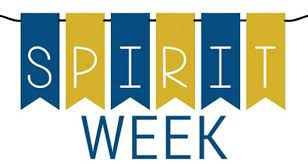 After a year hiatus, one of Oratory's most cherished traditions is back– dodgeball. And although this year will be a little different than years past, it is still great to have events like these back. Anyway, enough with that. Let's get into the power rankings.
1. Latin Bistro
This team is definitely the favorite to win this year. Why? Because one of the players is the one making the rankings. Nonetheless, this powerhouse of seniors includes hockey and golf legends like Garrett Hall (aka the Red Mamba) and Matt DeAngelis. (aka big body Matty D) Those two alone will surely carry their team. Not to mention the strongest of the lot Alex Han, other teams will be begging for mercy.  
2. Shwerbe
The next best and most dangerous team out there is Shwerbe. Schwerbe is composed of some of the best Oratory athletes to grace the school, like Lehigh basketball commit Tommy Conniff, Duke basketball commit Alex Werbaneth, and ESPN's number one top draft prospect going right to the NBA, Jason Aurigemma.  Some honorable mentions are the two OP Ball and Racket captains Matt Clark and Arnav Chahal who clean up on and off the tennis courts. This team will be wiping the floor, so be careful.  
3. The Sasquatches 
This team is easily the most overrated on this list with just one saving grace. The players on this team are seniors, but will be easily picked apart due to many offensive errors in their game. The only wildcard and possible saving grace will be Jack Callandriello, who was unjustly cut from the baseball team and can throw up to 100 mph, so watch out for him.  
4. The Fire Nation
This team of sophomores will definitely be dangerous. They have a solid lineup of up-and-coming athletes and will be sure to make quick work of some other teams. They call themselves the Fire Nation because they are ruthless on the dodgeball courts.  
5. Room 208
This team of juniors could be a threat to anyone who takes them lightly. With players such as Colin Fernandez, Brendan Milton, and Ben Warga they are not to be taken lightly. They could be a sleeper team to make a run deep into the tournament.
6. Fallboys
This team could definitely make a run for the championship. While they might be unknown to the masses, this might be their best advantage. I think they are intentionally keeping a low profile, so they can slither their way through other teams.  
7. Bruce's Barbarians
This team of sophomores will be a threat if not taken seriously. Especially with a name like Bruce's Barbainas, their determination and charisma are apparent, so be careful if you find yourselves against them in the tournament as they could be your team's demise.  
8. BlaunTown:
Another relatively unknown roster, but these students under the leadership of Mr.Costello's son could be a danger if underestimated. With a name like BlaunTown they might be able to channel Mr.Blauner's legendary dodgeball prowess and finesse other teams to the championship.  
9. Akatsuki
This team of sophomores is as dangerous as their name implies. With a new dangerous tennis prospect in Josh Jones, and some other illustrious names like Conor Heffernan and Jahson Scantlebury this team will definitely be able to compete.  
10. Dan McCarthy's team
This team of juniors will have other teams shaking their boots.  They have a dangerous prospect in Dan McCarthy, brother of TJ McCarthy, and if he is as dangerous as TJ on the courts, the competition will be hoping for his demise.  
11. The Minors
Although they may be young, this roster could tear it up, so watch out. With John Coniff and Ethan Gun they could be serious in getting to the quarters, but unless there is a miracle it will be difficult for them to advance further.  
12. We Reclassified:
This team of freshmen and an eighth-grader is under the leadership of Ben Gaffney, the brother of OP Omega Editor-in-Chief Emmett Gaffney. I feel this team might be able to upset some upperclassmen.  
13. The average Joe's
This team of 9th graders might be unknown, but with a classic name like the Average Joe's they might be able to win it all! While freshman teams don't often win the tournament, there is always a chance for a few upsets.  
14. The Dominators:  
With a relatively foreign roster, this freshman team will have a difficult time beating other upperclassmen teams. But with Meade Gibbons, brother to legendary tennis player Jack Gibbons this team might be the underdogs of the tournament. 
15. Peal Team 6:
Named after the legendary military berets, will this team be able to hold the hype? This squad includes a few baseball players like famous pitcher Brian Kelly, along with Jack Stickler and Tyler Gobel. This team also has a few hidden gems like Joe Sannito and John Bruzzese; this team could definitely be a big competitor. 
16. Dodgers
This team of 8th graders will have to face some tough competition if they want to win, but it has happened before like when a team of eight graders named "Arnav" was able to upset seniors and almost make it to the quarter-finals. Will they be able to do the same?
17. Globo Gym Purple Cobras
This freshman team dons the name Globo Gym Purple Cobras, but can they hold up the hype their name holds? With some recognizable faces like Zade Nassoura and Brodie Henderson, this team definitely has a chance to make it past the first round, but it will be hard to go further.  
18. Vin Gatto's team 
This team of juniors is a major contender for the win this year. With some baseball and soccer stars, they will definitely knock out a lot of the competition. This team will have other teams shaking in their boots.  
19. The Under Dogs
This team will definitely face some challenges in the tournament. However, if they play like their name implies they might be able to upset some big names. So make sure to take these boys seriously on the courts.  
20. TURR
This team of juniors will have a tough time even against the lower grades. Even though they have some big names, it seems they have a flawed offensive and defensive game, but if they manage to put in some time in the lab before the game, they could definitely pose a problem for some big-name teams.
21. Spider Manz
While they may rank last, they still definitely have a chance to upset some teams.  They have some notable names like Aidan O'Dowd, brother of legendary baseball player Evan O'Dowd. Hopefully they will make some teams regret not taking them seriously.