MLB's Most Interesting Storylines 5 Weeks Into The Season
The MLB season opened up on April 1 and we have seen a lot happen since then. Some of the best teams are not living up to their expectations. Some of the not-so-best teams are exceeding expectations. Who is the frontrunner for AL MVP? A sluggish start to the season or something else?
The Dodgers' Struggles
Everyone anticipated the Dodgers to be the best team all year and they likely will be at the end of 162, but for now they have not lived up to those expectations. LA is currently 18-17 and sitting 3 games behind the division-leading Giants. Offensively, no one is really blowing any socks off, with the exception of Justin Turner (Turner is hitting well above .300 with a 179 OPS+), but no one is having bad years. Their offense is one of the best in the league, sitting 5th in team runs/per game. Looking at the stats, it would seem that they would be well above their 18 win total, but I guess they have not clicked yet. Disclaimer: I have not watched many Dodgers' games and their stats look good, but at the end of the day, wins are the only stat that matters. Will the Dodgers continue at this rate? Short answer: no. But, either way, when the reigning champs are struggling to start the season, it may be something to keep an eye on.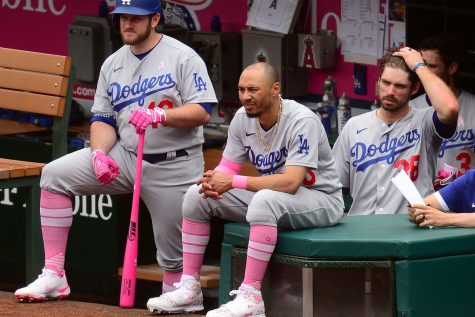 The Red Sox Are…Winning?
No one expected the Red Sox to be 8 games above .500 and have the best record in the MLB. Although they likely won't be in the same standing at the end of September, I would not be doing you justice without mentioning them. Devers, Bogaerts, and Martinez are absolutely mashing right now, each with an OPS+ over 150 (and Martinez's is 195). Their schedule has not been terribly hard, but they have faced the White Sox, Yankees, Mets, and Rays. Is the Alex Cora Effect? Maybe. But whatever it is, Sox fans want it to continue.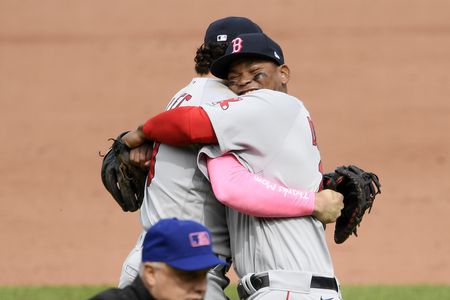 Byron Buxton for MVP?
Byron Buxton entered the league in 2015 and never fully put it together. But so far in 2021, he has been among the best in the league and is making his case for MVP. He will have to compete with Mike Trout, but so far his stats are eye-popping. His slash line is the following: .370 BA, .408 OBP, .772 SLG (league-best), 1.180 OPS, and 233 OPS+ (meaning his OPS is 133% better than league average). Buxton also has blazing speed which helps him on the base paths and in center field. Buxton's 5-tools make him one of the most exciting players to watch in the MLB and thus far, a frontrunner for MVP.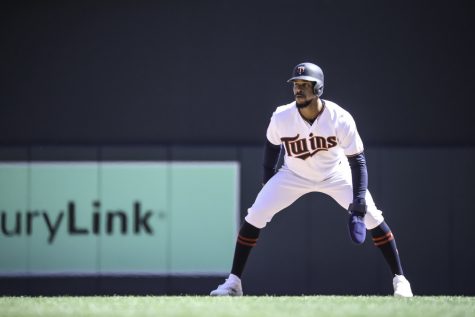 Shohei Ohtani's MVP Campaign
There are only a select few players in the MLB that I think are must-watch: deGrom, Trout, and now Ohtani. Seeing a healthy Shohei Ohtani is so good for the game of baseball. He is the most dynamic player in baseball (obviously). He is hitting .265 with 10 home runs (tied for most) and a 145 OPS+. On the bump, he has pitched to a 2.10 ERA over 5 games. I think because he is such an anomaly, it will be hard to juxtapose him to other candidates. However, if he continues to hit at a similar clip and makes 20ish starts with those numbers, he will have a serious case for the MVP. It will be hard to vote against a guy who can literally do two of the hardest things in sports (very well) at the same time. People will definitely be keeping tabs on Ohtani's 2021.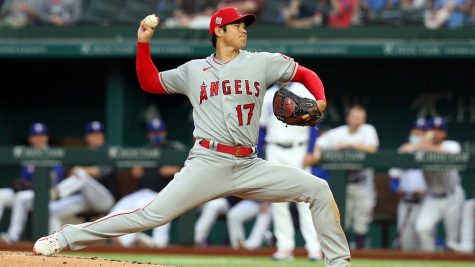 Historically Bad Offense
We have all heard that hitting stats this year are way down. It could be because of the shortened season and that pitchers are fresher than usual (as they pitched a fraction of the games they normally do), the supposedly deadened baseballs, or just pure coincidence. In just over a month, we have had 4(!!) no-hitters by Joe Musgrove, Carlos Rodon, John Means, and Wade Miley. For reference, there was one all of 2016, one all of 2017, three in 2018, and four in 2019. Those numbers just don't add up. Whatever it may be, the worse-than-usual offense this year could be just a slow start or some other outside factor. Either way, it is an interesting story to follow.