BROCKHAMPTON is BACK!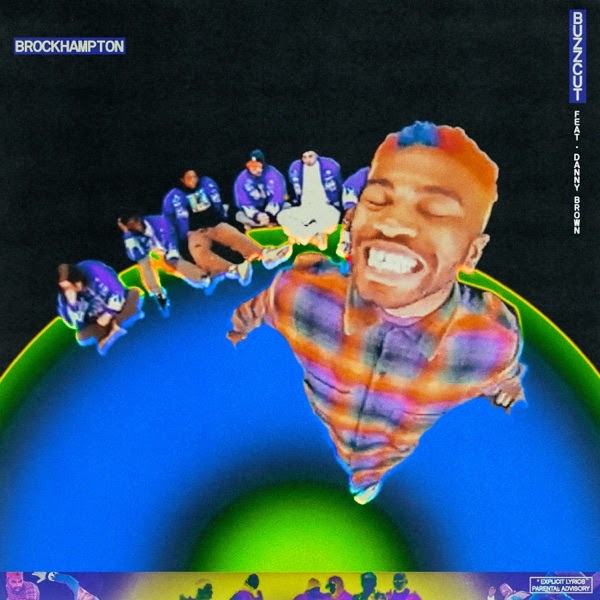 In anticipation of the Omega's Roadrunner review, I am reviewing the first single off the album, "Buzzcut".
After playing "BUZZCUT" around 150 times since its release on March 24th, I can confidently say one thing, Brockhampton is back. After a two-year hiatus following their last record, Ginger, which received polarizing reviews, they returned with their new single, "BUZZCUT". 
A drastic contrast to the melodic sound frequented on Ginger, "BUZZCUT", is in your face, loud, and abrasive. It's a surprise that Abstract and feature, Danny Brown, could even figure out how to rap on this instrumental. Not traditional in any sense, it stays in character with the group's constant experimentation and innovation, forging a sound of their own. Beginning with a looping synth, followed by an incredible verse from group frontrunner, Kevin Abstract, the song is not for a casual fan. Abstract addresses topics such as family, racial equality, and their status in the industry, flowing in a way I can only imagine him being able to pull off. His verse is full of personality, and it is easily discernible that this verse was the product of working on an album (ROADRUNNER: NEW LIGHT, NEW MACHINE) for 2 years, as opposed to when Brockhampton put out albums every few months. Next, comes the chorus, which is a continuation of the loudness of Abstract's verse, where several vocal samples are played (some including screaming), to the benefit of the instrumental. After the chorus comes on the feature, Danny Brown, a personal favorite rapper of mine, who, much like Kevin Abstract, manages to flow on this beat in a way I could not picture anyone else doing. Danny Brown has always been experimental and unique, so hearing he would be featuring on this song was not much of a surprise to me, as I knew he would pull it off incredibly well. Finally, the outro of this song is handled by two of the other vocalists in Brockhampton, Joba and Merlyn, who do an amazing job of changing the tone of the song into something more relaxed and almost psychedelic. Joba sings in his unusually high tone as he does on many songs, and Merlyn does his iconic screaming flow, touching on religious topics, before a distorted version of the chorus comes on, closing off the song.
After Ginger, Brockhampton went off the radar for almost two years, leaving many fans wondering where they would go next. After hearing "BUZZCUT" many die-hard fans are going to be extremely pleased knowing Brockhampton is revisiting their old style in a completely new way, leaving us excited for the rest of the album, ROADRUNNER: NEW LIGHT, NEW MACHINE, released April 9th. If this is a taste of what's to come on ROADRUNNER, then I'm excited.