A Preview of OP Baseball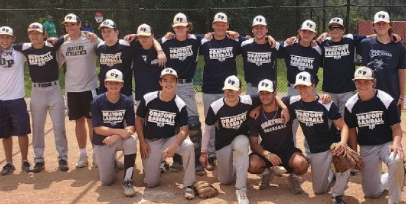 With spring right around the corner everyone's mind is on one thing, baseball. Oratory baseball looks to win the division for the second straight year following the shortened summer tournament this past year. OP baseball has lost a ton of Senior talent including both senior captains James Kim and Ben Landis. Both players were solid parts of the lineup and incredibly reliable in the field. However, this year Oratory baseball has seen some real growth over the past year in Senior Captains Logan Drone and Jack Greco. Greco who is committed to Susquehanna looks to take the mound and put a few balls over the wall.
With a strong senior presence from guys like Connor Keaveny, Cole Weintraub, Nick Yanuzzi, Padraig Stack and Jay Chacon OP is the favorite to win their conference. However, it'll take more than just senior play to bring a banner back to the ram. There are some key underclassmen who have very high expectations coming into this season including junior Rob Grasso who is a retaining varsity player. Rob looks to add his home run total and swing in the 5 hole. Another underclassmen who is expected to have a big presence on the team is Evan O'dowd. His outfield range and quick bat make for a more than solid leadoff man who is always ready to lay out to make the play.
All in all OP baseball has a solid roster in place for this season. It'll come down to how much they work and how driven they are towards their goals. However, I don't think there's another group of guys who would do a better job of leaving it all out on the field everyday.