OP Mock Trial Advances to the Regional Final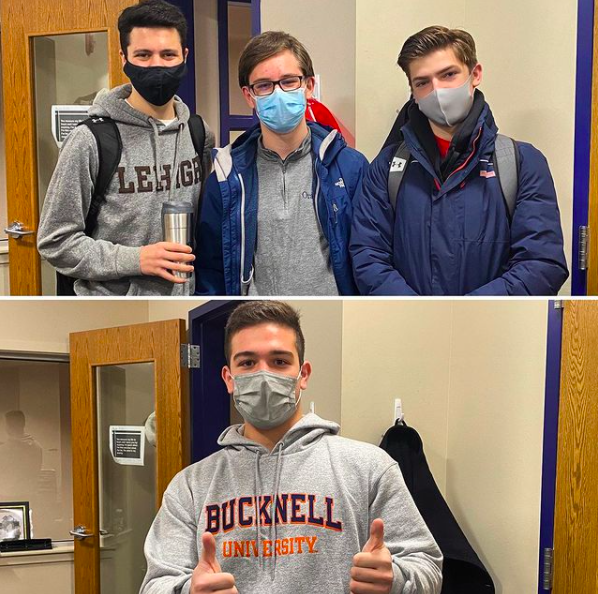 Each year in the fall, the state of New Jersey releases its annual mock trial handbook for the upcoming season. Mock Trial teams across the state now have the task of preparing their best case according to that handbook. This year, over 250 teams competed across the state and now 6 teams are left — OP is one of them. At this time, I want to take a look back at how the OP Mock Jocks got here. 
Practice began in late October this year for the Mock Trial team, and since that first week, the team has been nothing short of spectacular. Even during these unprecedented times, the Mock Trial team continues to shed light and bring great joy to the OP community. The Mock Trial team began its run for a state championship on January 7th against Bruriah. During this trial, the OP team represented the Plaintiff, highlighted by senior attorneys Aidan Philbrick and Joe Marchese, and witnesses Will Heffernan, Brendan Kleinle, and Max Terraciano. After this commanding lead, OP advanced to the second round of counties against Dayton, where, this time, OP represented the defense, once more highlighted by senior attorneys Will Sanyour and Logan Drone. OP's defense witnesses, Steve Rotolo, Will Dondero, and Chris Rieman, also did a phenomenal job against Dayton in the second round of counties. Following these first two trial victories, OP continued its dominant run by beating Kent Place to advance to the county finals, where the OP team beat Kent Place once more to win the county finals. This was the 10th time in the last 11 years that the OP Mock Trial team has won its county! 
Following counties comes regionals, where all the teams that won their county compete for a chance at a state championship. The OP team, part of the central region, competed in their first regional trial last Wednesday in a win-or-go-home competition against East Brunswick. After a very hard fought trial, the OP Plaintiff team prevailed, moving onto the next round of regionals where the team would compete in a second trial later that day. In this second trial, OP represented the defense against Rancocas Valley Regional High School, where the Defense team had a resounding victory to advance to the regional final. 
What started with 250 teams is now 6. The OP Mock Trial team has dominated so far this year and is now one of 6 teams left in the state looking for a championship. The Mock Trial guys compete for the Regional Championship on February 23rd. Good luck Mock Jocks!