Interview with Future TV Personality and Syracuse Student, Cole Weintraub
First off Cole, congratulations on being accepted into Syracuse University! What will you be studying during your time there?
Thank you, Jacob! I have an intended major of Broadcast and Digital Journalism in the Newhouse School of Public Communications.
What made you become so interested in sports communication?
I'd say my interest was rooted in my love of sports, specifically baseball, football, and basketball. When I was younger, I would do my own broadcast of New York Yankee games and the sports video games I was playing. Broadcasting is not the only thing that I am passionate about. I also love sports journalism. I never really had a desire to write until my sophomore year when I joined the Omega. I began writing about what I love: sports.  During the pandemic, I decided to take my writing in a different direction as I started doing Q&A's with professional athletes and sports writers/broadcasters. I have had a lot of fun interacting with these professionals and I plan to continue it. I felt as though Syracuse's program was the best fit for me and would help me thrive in this field.
I am aware you host your own sports podcast show, Dive for the Pylon Podcast, with a friend of yours. Whose idea was it to start the show and where did the show's name come from?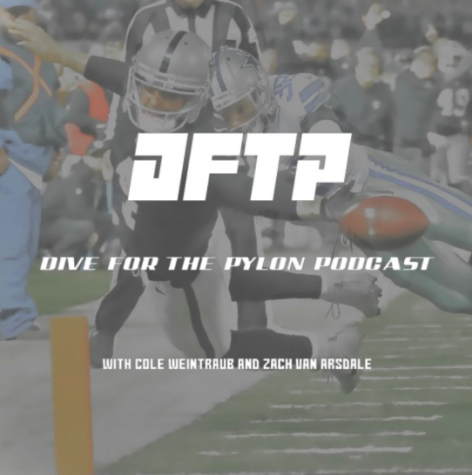 Great question. Once I was accepted into SU, I began to join group chats with other future students. I quickly found a group of friends who share my love for sports. One of those friends is Zach Van Arsdale. Both Zach and I had always wanted to start a sports podcast, and we felt like now was the right time to do so.  Regarding the name, there wasn't an inspiration. I felt as though it was unique and we ran with it. I must say, I am really glad that I have already created bonds with other people going to Syracuse and that I have gotten a head start on what I'd like to pursue.
On what platforms/apps can this podcast be heard on and/or watched?
The Dive For The Pylon Podcast can be watched on YouTube and listened to on Spotify.
I also run the podcast's Instagram, Twitter, and TikTok.
I encourage everyone at Oratory to check it out!
Which Syracuse athletes might you want to interview down the road?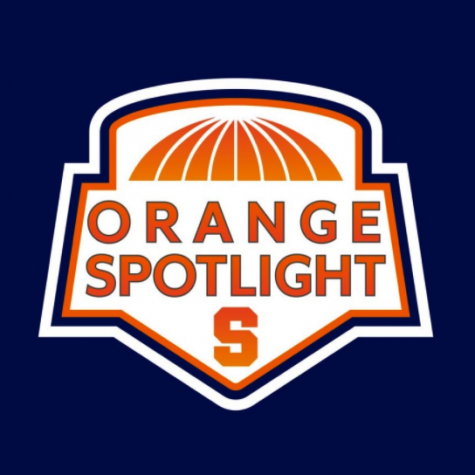 Similar to the podcast, I made a connection with another Syracuse student, Ian Nicholas. He had the idea to interview Syracuse athletes and invited me to join him. So far we have talked to two incoming Syracuse football players: Safety, Malcolm Folk and Quarterback, Justin Lamson. The show is called Orange Spotlight, which can be found on YouTube.
There are several Syracuse athletes that I would like to interview, but Ian and I will take any opportunity that we can get. Junior basketball player Buddy Boeheim definitely sits atop that list, along with basketball commit Benny Williams from IMG Academy.
Finally, what are your future goals regarding sports communication and this podcast?
Another good question. I love doing the podcast.  Zach and I have aspirations of continuing it at Syracuse.  Talking sports will never get old.  When talking about future goals, I'm going to shoot for the stars, as cheesy as that sounds. My dream is to either become the voice of a professional sports team, be the host of a show on a sports network, or write for a major news outlet; all of which comes with hard work and dedication. I'm ready to overcome the obstacles coming my way.