Should the MLB Implement the Universal DH? OP Answers
Last season, Manfred and co. opted to implement a universal designated hitter, among other changes in a COVID-riddled season. The DH came with a lot of positive and negative feedback. Many felt the DH deserved to installed into the National League, however, the baseball traditionalist vehemently opposed it. The DH was only supposed to be a one year fix, but many among the game argue it should be permanent. Should the DH be in both leagues from now on? Let's ask some of OP's baseball savants.
Cole Weintraub: In my opinion, I don't believe that there should be a designated hitter in the NL. When has there ever been a DH before last year in NL? Keeping a "tradition" within Major League Baseball is very important to me with all of the recent changes (i.e. seven-inning doubleheaders, three batter rule, runner on second in extras)."
Mr. Maybe: I am for the DH in NL. It makes for more offense and it is better not to see a pitcher strike out or just bunt someone over.
Mr. Horan: I have watched the DH since Ron Blomberg of the Yankees had the first at-bat as one. It has certainly changed baseball. The biggest argument against it has been that it cuts down on some managerial strategies, such as the double switch. I am on the other side of the argument for two reasons. One is that it allows some good hitters to play longer careers than they otherwise would have, and the second is that it provides more offense in the game, making it more fun to watch.
Some purists complain that it allows players to only play half the time (no defense). That is true, but we can consider the example of pro football. Well into the 1950s, many players in pro (and college) football played both offense and defense. That almost never happens now. At that time, most kickers and punters also played other positions. In a sense, the NFL has adopted their form of the DH, and it does not appear to have hurt them at all.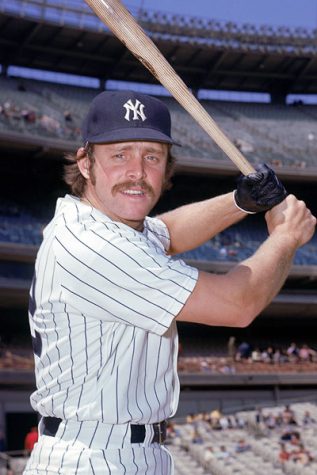 Jack Greco: I think it was a great addition and they should keep it. It takes away what was essentially a free out and reduces the risk of pitchers getting hit.
Logan Drone: It is really a love/hate thing for me. I love it because it provides more runs and offense to the game. However, it is a tradition of the game and adds an element of uncertainty of what will happen when the pitcher steps up to the plate.
My Take: Personally, I always liked the strategy of building a lineup around a pitcher. Managers had to maneuver their guys in the order to give them an edge over the team. In recent years, managers have batted their pitcher 8th in the lineup, and in the 9-hole would be the "second leadoff man". That never really made much sense to me. However, being a Mets fan, I am really wishing for MLB to make it universal, as they did in 2020. The Mets' lineup last year was stacked, leading both circuits in batting average. Overall, I would say I am for it because I would rather see my Mets win a World Series than pitchers hit.