Mets Acquire Francisco Lindor and Carlos Carrasco
Wow! The New York Mets just completed one of, if not the biggest trades in franchise history. Early this afternoon, the Mets traded SS Andres Gimenez, SS Amed Rosario, RHP Josh Wolf, and CF Isaiah Greene (Greene and Wolf being top 10 prospects) to the Cleveland Indians in exchange for SS Francisco Lindor and SP Carlos Carrasco.
This was a total steal for the Mets. First, Francisco Lindor. Lindor is, in most people's opinions, the best shortstop in the league. Since coming onto the scene in 2015, Lindor has quite the résumé: 4-time all-star, 2 time Gold Glover winner, 1 time Platinum Glove Winner, and 4 top 15 MVP finishes. The switch-hitting 27-year-old is the crown jewel when it comes to shortstops. Baseball aside, Lindor is one of the most beloved players in the league. His infectious smile and personality make him one of the best clubhouse guys around.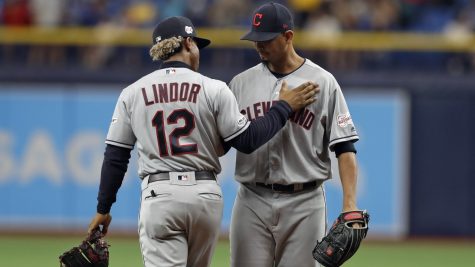 In addition to Lindor, the Mets also added Carlos Carrasco, a viable, albeit older, starting pitcher. I said starting pitching is one of the spots the Mets needed to address in my article a couple of weeks ago– and they have. Carrasco has had a very respectable career, sporting a 3.77 career ERA. Carrasco will be a much-needed addition to the Mets' staff.
For the Indians, they gave up their franchise player because they did not want to pay him. It really sucks for the state of baseball that teams trade their players because they are making too much. But regardless, the Tribe still got something back. Left-handed shortstop Andres Gimenez, who came up in 2020, showed many bright spots with both his glove and bat this year. "Gimmy" also has blazing speed and can play 3B, SS, and 2B. Amed Rosario also is getting shipped to Cleveland. Rosie put together a great 2019, but despite that, he has shown little promise to live up to his once top-prospect labeling. Maybe the Indians can figure him out, make him a star, and then trade him once he becomes a free agent too.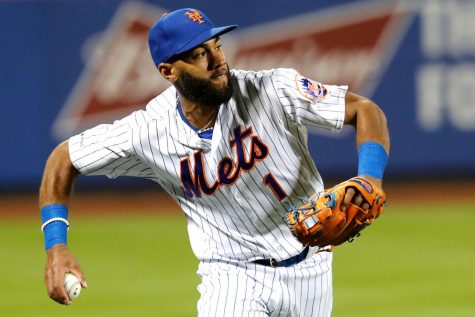 The Indians also acquire two young prospects. Isaiah Greene was drafted by NY in the second round of the 2020 draft. Greene, still only 19, has the potential to bud into a star, but was not touted as a blue-chip prospect. Josh Wolf was also a second-round pick of the Mets (2019). Wolf, too, has potential, but he is still just another prospect until he proves otherwise.
This trade was a total win for the Mets. Not only did they get Frankie Lindor and Carrasco, but they paid a bargain. Sure, giving up Rosario and Gimenez is bittersweet, but not having to trade JD Davis, Brandon Nimmo, Dom Smith, or any of the top prospects is remarkable. For the Indians, it is tough. Having an owner that refuses to pay players, like the Wilpons before Cohen took over, is terrible for the franchise and baseball as a whole.
All in all, the Mets made a GREAT trade today that will hopefully (assuming they extend Lindor, which all signs point to) set them up to be successful for years to come. LGM!