Queen of the Woods
The pure focus and artistic creativity necessary to release two astounding albums in five months are incomprehensible. Taylor Swift has proven herself as one of the best time and time again, and only increases the evidence of her legacy and influence by releasing two extremely powerful albums during one of the hardest years of our lives.
Swift has always been one of the most relevant pop and overall artists, year in and year out. She has shown her musical prowess on all of her previous albums, most notably Red (2012) and 1989 (2014). These two albums brought pop hits such as "We Are Never Ever Getting Back Together," "Blank Space," and "Shake It Off" just to name a few. These earworms were played 24/7 on the radio throughout the mid-2010s, which isn't very surprising for tunes that I'm sure you've (willingly or unwillingly) heard tens, maybe hundreds of times. Her two 2020 albums, evermore and folklore, provide an entirely new, genre-bending form of art for Swift to provide us with her unmatched vocals. To unearth the stories, perspectives and concepts Taylor puts across on these sister albums, we must look at the pure imaginative and new ideas and songwriting she experiments with. 
To start, Taylor Swift shocked the world with her announcement of folklore, only 16 hours before its release, a surprise to all fans this July. Not only was a surprise album very exciting for fans, but also the fact that critics agree that folklore had been her most sophisticated work to date makes this a revolutionary album. I believe it is also her most relatable work, although that opinion is coming from a teenage boy. Taylor doesn't seem like a celebrity on this album; she seems like a close friend playing guitar and just saying the things that are on her mind. For instance, not once in her previous works would she say "Green was the color of the grass where I used to read at Centennial Park," as she says on "invisible string". Her lyrics here and in multiple spots throughout the album consist of random things that no one should really care about. However, that's the beauty of it. By immersing yourself in her life, even through a random fact, the song's meaning makes you care about her past and put yourself in her shoes. Swift's vocals have always been there; even from her first LP, Taylor Swift, released in 2006. Now, she has greatly improved on her lyricism and production choices while exploring her own life and opening up to the world.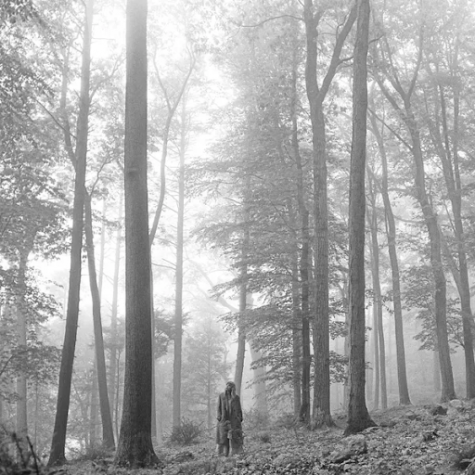 In unity with the release of folklore, evermore was announced by Swift 16 hours before the album was released, last Friday. If you can imagine the surprise that folklore brought, imagine the surprise when a second album of equal quality was released less than six months later. You'd expect the quality of the album to drop heavily from folklore to evermore but that is not near the case. The sister album of folklore brought a similar style with an equally amazing style. Released two days before Swift's birthday, December 13th, evermore expands on the ideas brought by folklore with new twists and stories. evermore also, in my opinion, is a much more country-based album than folklore, going back to Taylor's roots. folklore was closer to indie music than anything else and although it was amazing and experimental, the return to her past styles before her bubblegum pop explosion with 1989 is very interesting to hear. Another point of interest to examine was the choice of album art from Swift. The cover of evermore is simply a picture of her in front of a wooded area, presumably the same one as in folklore, sporting a french braid and a plaid jacket. I think the simplicity of this cover adds to the album. It doesn't distract from the music itself as many album covers do nowadays. Personally, it's one of, if not my favorite covers of hers, even though it might be seen by many as the most low-effort.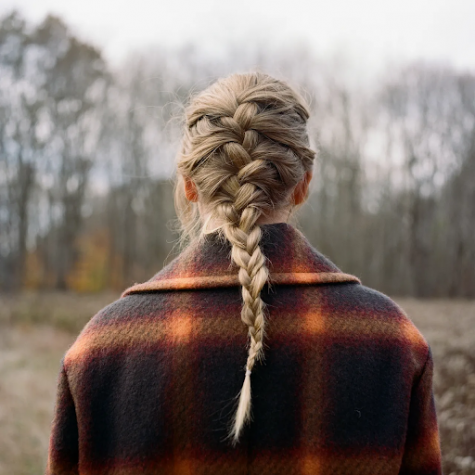 Now, I know the question, you're begging me to answer. Which one is better? Unfortunately, that answer is a lot more complicated than you think. There truly is no better album of the two. folklore is much more atmospheric and poetic in ways while evermore is much more mellow and soft. If you are more of a fan of Taylor's older albums like the aforementioned Red (2012) and Lover (2019), I recommend listening to evermore. If you are a fan of an artist like Lana Del Rey who is well-known for her airy instrumentals and slow, smooth vocal styles, I recommend you listen to folklore. However, if you're going to listen to Taylor's albums, you need to listen to both of these albums. You won't regret it, the emotion and surprising relatability on these albums are astonishing. They are sister albums after all and they sound very similar despite a few minor differences. 
If you happen to make the poor decision to not listen to folklore and evermore, I'm going to give you song recommendations from the two. There are so many different moods featured throughout the two projects, it's hard to narrow it down to a few songs. First and foremost, I must exclaim my love for the first track off of folklore, "the 1". "the 1" is a very relatable song for me, so I might have an unfair positive bias towards it however the personal love in the story Swift relays is perfect, especially over production that highlights her strengths. Taylor's vocals and storytelling on this track rival some of her best songs and it is apparent to me this is one of the best tracks Taylor has ever put out. Also off of folklore, the fourth track, "exile", is one for the ages. Like "the 1", "exile" has immaculate production, some of the best of this year, and a feature from one of the best male vocalists on the planet, Bon Iver. Iver's feature and chemistry with Taylor make for one of the best tracks on this album, especially with the meaningful lyrics. "exile" is the definition of a breakup song to perfection. It is one of my favorite Taylor songs and one of the most empowering songs I have ever heard. Finally, with a song from the much warmer evermore, "willow" the first track on the album is the perfect introduction to the second half of Taylor's venture. Her vocals are obviously beautiful– as they always are– but what makes this track for me is the production. The guitar is paired with skillful songwriting and a meaningful chorus; Taylor has mastered the art of songwriting with not a single 'bad' or 'filler' song on these two projects. These are only three tracks off of a 32-track (soon to be 34 after evermore (deluxe) releases) double album and the artistry shown on some other songs like "cowboy like me" or "betty" often match or some may argue exceed the heights of these three songs. 
The quality of these two albums are amazing and one of the best all year and are, albeit not easily, Taylor's two best projects. Taylor has come such a long way in her career and these albums unite and navigate that story thoroughly. "Out of the Woods" is a track from Taylor's 1989 LP and it details Taylor's path between a dangerous situation in a relationship. The chorus exclaims "Are we out of the woods yet? Are we out of the woods yet?" Taylor searches for help in her instability and even though she is in such a bad situation, she looks for the positive and tries to reaffirm herself the hope that they will last. Taylor enters the woods on folklore looking at her past and using her past to build up her present character. Her use of storytelling on tracks such as "the last great american dynasty" (folklore) and "no body, no crime" (evermore) allow her to reach an unfamiliar listener. She always wonders 'What is the next hoop I will have to jump through to reach my peak?' evermore is Swift's exit from the woods and revolves around entirely new stories, a perfect contrast to its predecessor. The definition of these two albums for me is an amazing reinvention of self that always seems to impress and never disappoints. A defining and revolutionary artist, Taylor Swift will never be an 'average' pop-star.