An Interview with UCC Coach of the Year, Mr. Barresi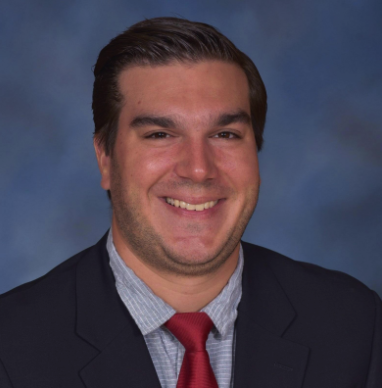 This year, Oratory Prep's varsity soccer team had one of its most successful seasons in recent times. The Rams clinched a conference title after a 7-0 start to the regular season, before ending the year with a 10-4 record, which still put them well over win percentages they had accomplished in the past. All behind this success was Head Coach Joseph Barresi, who was named the Union County Conference Coach of the Year. Being one of his players, I was fortunate enough to have the opportunity to interview Coach Barresi and while doing so, congratulated him on the award.
First off, how does it feel to be named the UCC Coach of the year?
It is a very nice honor for sure and I definitely am very proud to be recognized, but the old adage is the coach is only as good as his players and that is 100% true. This team and this group of guys was very special and allowed us to have a great year. I certainly do not get UCC Coach of the Year without players like you, Marcelo, Nick, and right on down the line.
What do you feel set OP soccer apart from so many other
teams in the county? 
I think what set us apart from other teams in the county is that we had a team filled with mostly upperclassmen. This provided us with great leadership and maturity, but the other important factor is that many of our guys had been contributing varsity players prior to this season. It is one thing to be a senior heavy team, but it is a whole different thing when so many guys have already had that varsity experience. If you take a look at our starting lineup on any given game, we were starting around 8 players who all played significant minutes the year before. I think this gave us a mental and physical edge in many tight games that we were in.
 Were there any tactics or game strategies you implemented that you feel gave OP the edge in most games?
As you know, I love to play a possession based style of soccer. As a coach you always have to play to your team's skill set and I think this year more than others years in the past I knew we were going to be a strong defensive team and when it came to goal scoring we were going to have to rely on build up play. This meant we relied heavily on our defenders starting play out of the back and being big contributors to our offense. We also tried to get the ball out wide in the attacking third to look to cut balls in baseline. This coupled with our defenders being a part of the offense, made us dangerous. I mean we got 9 goals from defenders this year, which is definitely a career high in my tenure as coach. While I think you would agree, we were not some high powered offense, but the other team needed to defend all 10 field players which is hard to do. Add that with the fact that we kept possession of the ball so well and for a majority of the game we put ourselves in a position to win a lot of games.
Was this one of your most successful seasons as a high
school coach? 
This was definitely one of my most successful seasons as coach of this team. In my tenure this is our second conference championship and from a win/loss perspective, it is definitely top 3 in my time here. You always want to have a great season, when you have a team that is filled with experienced upperclassmen who are all very skilled. That last time we won a conference championship, we were in a very similar situation. It just goes to show you that experience is so valuable.
Which game did you enjoy the most this year?
I think the game I enjoyed most this year was the 5-2 win against St. Peter's Prep. I know it's kind of an odd choice considering it was a last minute scheduled game and in the grand scheme of the season it was not maybe the most important game (not a conference, county, or state game). However, the reason I enjoyed it the most was because first of all we handily beat a traditional powerhouse in soccer, but second that we played so, so well that day. It was like a culmination of everything we had been working on in practice all season executed perfectly into one game. As a coach, you love to see your game plan executed well, literally nothing makes you happier.
Which OP goal this season was your favorite?
Wow, that's a very tough question because there were so many great goals this season it is hard to pick a favorite. I know this is asking for too many, but I would say there are four that stand out in my head. Two of them because they were such great team goals in which we moved the ball around so well, taking one or two touches and stringing together a bunch of passes and that would be Jack Cuddihy's goal at Dayton and Sebastian Bjorkeson's game/conference clinching goal at GL. The other one that sticks out was your goal against Cranford, because it was a perfectly executed free kick right from the training ground. As I mentioned before, as a coach there are no better feelings when your players execute something perfectly you draw up. The last goal that sticks out to me was Marcelo's goal against St. Peter's Prep and frankly because it was just nasty. As a coach you love to watch your tactics and set pieces work, but watching a goal like that which is just pure skill was and class was very cool.