The Master Class Series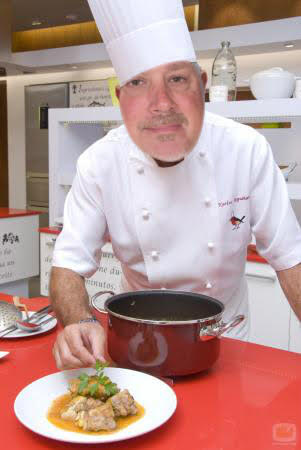 Let's face it: Oratory Prep during COVID-19 conditions isn't what anyone expected. Class organization has changed, everyone must wear a mask, and most of OP's famed events haven't made a hopeful return—especially OP's notable Talent Show, Class Wars, or even our Dodgeball Tournament. While yes, it is everyone's utmost duty to uphold strict regulation of health and safety guidelines, OP definitely doesn't feel the same without these events. Fortunately, though, this trend may start to shift as time passes, with OP's new Master Class Series making an introduction to OP's social life. 
The program kicked off on November 3rd with Mr. Marsh presenting his cooking skills to OP, using only the fewest of ingredients. Throughout the short, yet informative tutorial, he cooks a delicious "pasta broccoli," outlining great key points in order for one to provide flavor and depth to their own dish as they cook. Knife skills and key basics are also extensively covered, ranging from specific hand positioning while chopping ingredients to paying attention to "waves" of oil. Several seniors as well found this information intriguing; considering dorm life for college, the dish and skills presented helped to provide great tips to shift our future college freshmen away from typical college meals like ramen noodles, hot dogs, and pizza.
With Mr. Marsh's fantastic introduction to the new highlight event series, I can see that OP's previous light on social events is being restored to its former glory, even as we go through COVID-19. As the days of the second marking period pass by, I—as well as other students and faculty—can't wait to see what's next in-store.