What it's like Running Cross Country in a Pandemic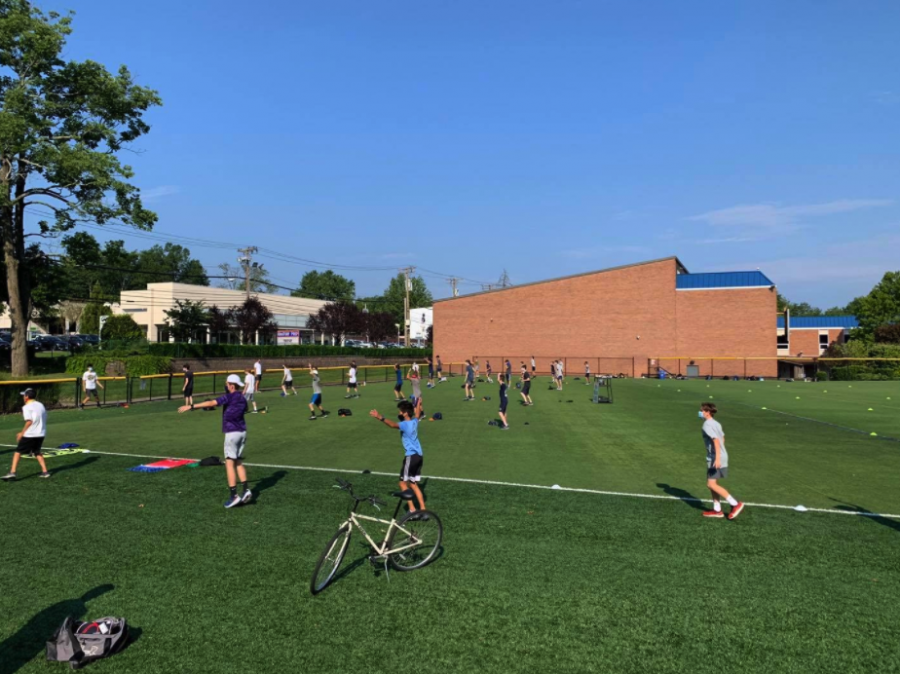 One of the most difficult things about the world coming to a halt back in March was the cancelation of all high school sports seasons. It's why Coach McCrystal's annual offseason email telling us to start getting in those summer miles was met with a little less reluctance from the team than it usually was in years prior. 
Just like with everything starting up after quarantine, coming back to cross country felt different but good. It was nice see the team and the coaches providing us as normal a season as possible. The season came with new rules that the Governor of New Jersey approved so that the team could meet in person. The first new rule was temperature screening and questioning. Once someone passed the screening, they would head onto the field and go to their cone which had been spaced 6 feet apart from all the other cones. Any time that someone was not at a cone, they needed to have a mask on. 
The hardest part of getting used to the new rules was on the runs. Gone are the days of tight-packed groups running through downtown Summit. Now when you're driving by Oratory at the end of the day, you'll see spaced out runners in areas of town where it is unlikely to come into contact with another person.
After the first 2 weeks of preseason, the team had to take a two-week hiatus from meeting in person to prevent runners staying on campus after school during the first few days of getting used to the new school policies. Now it has been 2 weeks since the return from hiatus and everyone on the team has been doing their best to keep the season going by social distancing and wearing masks when distancing isn't possible. Friday the 2nd is the first meet and the whole team is hoping that it is not the last. In the unfortunate event that Friday is all we have, the whole team is going to give it their best. Go Rams.