Reviewing "Days" of Next Week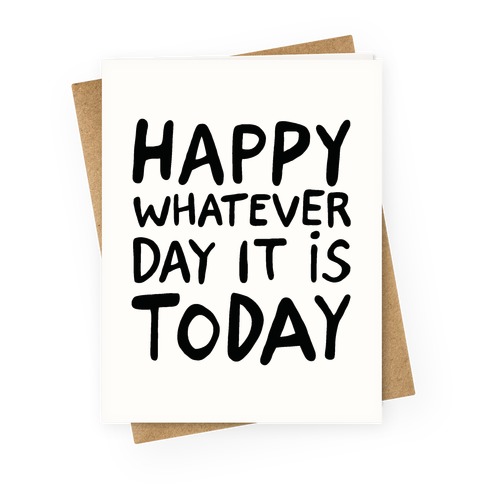 With the Corona Virus bringing everyone down, it helps to know that every day is special in its own way.  That's why I will be doing this series starting today till the end of the pandemic, and who knows?  Maybe even after that.  
September 28- ask a stupid question day!- this could be like, "What color is the sky?" Or "What is my name?" I challenge everyone to ask at least one on Monday!
September 29- Confucius day- named after the famous Chinese philosopher. This day challenges you to try your luck and get a fortune cookie!
September 30- National Mud Pack day- A rather unusual day, National Mud Pack day challenges both boys and girls to buy a mud facial mask and wear it!
Oct 1- National Coffee day- drink a cup of coffee on October 1st because this celebrates all coffee, from cappuccinos to decaf.
Oct 2- World smile day- Put a smile on your face on October 2nd and stay positive!
Oct 3- National Kevin Day- This was insanely funny when I first heard about it!  Spend some time with anyone you know whose name is Kevin!  
Well, I hope you enjoyed it!  If you would like to see more of these, email me at [email protected] to let me know!