A One-n-One with Mr. Hughes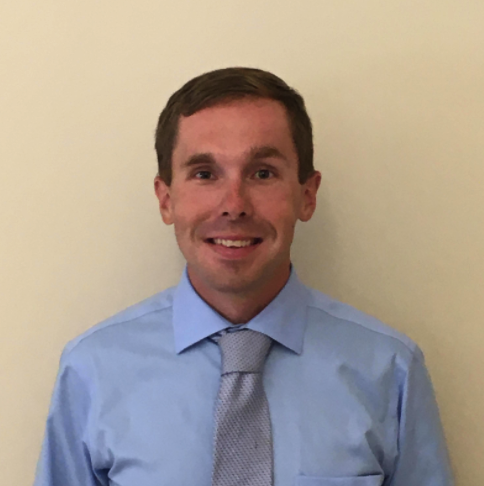 Mr. John Hughes is a passionate teacher who has joined the OP community this year. Mr. Hughes is originally from Boonton, New Jersey, and attended Seton Hall Prep. However, from there Mr. Hughes has been to many different parts of the country. 
First, Mr. Hughes moved from New Jersey to Omaha, Nebraska where he attended Creighton University. Following that, Mr. Hughes resided in Sioux City, Iowa where he taught at a school in Remsen, Iowa for two years. As Mr. Hughes noted, about 900 people were living in Remsen which is about twenty-two times smaller than Summit. Finally, Mr. Hughes returned to his home state of New Jersey where he taught History at Roselle Catholic for two years. 
Now, Mr. Hughes joins the OP community as a religion teacher. Mr. Hughes is happy to be at OP as he has always wanted to work at an all-boys Catholic school. He admires the culture and the brotherhood of all-boys school and had first-hand experiences since he attended Seton Hall Prep. Don't worry we won't hold it against him. 
Mr. Hughes has a degree from Seton Hall University in History and Catholic Studies. He loves teaching religion because it encompasses so much of our daily lives. As Mr. Hughes is new to OP, I asked what he liked about our school so far. He pointed out the comradery between students and admires how the friendships are genuine and authentic. Beyond that, Mr. Hughes observes the feeling of joy as OP opens its campus to in-person learning for the first time since March. Another aspect of OP that Mr. Hughes admires is the willingness to learn new things and how we can respectfully disagree with each other while valuing other opinions. 
I asked Mr. Hughes if there is one thing the senior class should take away from his class, and he discussed the importance of faith when we go onto college campuses. He says that when we get to college campuses, our faith will be challenged on a whole new level. He wants us to be able to say that "I believe this and know how to defend it." As Mr. Hughes points out, people can sometimes say that I believe it just because I do, however, he wants us to be able to say I can firmly defend my faith. Mr. Hughes explains the relationship between faith and reason are intertwined and stated, "For me intellectually, it's the only thing that makes sense." Mr. Hughes quotes Tertullian, an early Christian writer, and said, "The blood of the martyrs is the seed of the church." This quote is extremely powerful and Mr. Hughes discusses how it illustrates that we, as Catholics, are apart of something that has been around for thousands of years. People have died for this tradition and he explains that if people are willing to give up their life, it proves that there is something greater.
When asked if he was not a teacher, what profession would he pursue, Mr. Hughes answered that "He could never do a 9-5." If Mr. Hughes was not a teacher, he would like to be a professional sports official, specifically an umpire. Mr. Hughes is an avid sports enthusiast and even officiates for youth minor league games. Mr. Hughes is a Chicago Cubs fan and has been to Wrigley Field many times. Mr. Hughes also enjoys college basketball and soccer. Outside of school, Mr. Hughes enjoys running, hiking, and watching sports.