Why the Olympics Postponement is the Right Decision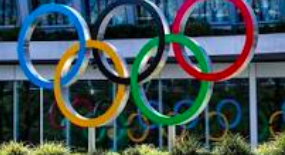 It's no doubt that the upcoming Olympic Games were something viewed with excited anticipation. With many records on the verge of being broken, the excitement and hype was certainly there. Unfortunately, the last major standing athletic event to be untouched by Covid-19 has fallen, and it will be held a year later. In disregard to my sour feelings toward this move, I must concede that it was the most appropriate. 
I certainly wasn't expecting the Olympics to be held at their normal time, in a couple of months. I knew there was no way that would happen. What I and many others were expecting, however, was a postponement to a couple of months later, perhaps the games taking place in September. At first, I couldn't understand why they would postpone the Olympics a whole year. It was after the athletes gave their perspectives on the situation, however, where I came to learn that this was the best decision they could have made. 
First, there is the most obvious reason a postponement was necessary. Athletes worldwide did not have access to the facilities to train. Tracks, gyms, pools, etc are all closed, and most Olympic athletes certainly do not have private access to these. When training is affected so heavily, there really is no point in having the Olympics, as it would just be a display of not fully cultivated talent. 
Another factor of preparation for the Olympics is that athletes need competitions/races to lead up to the main event. A very common preparation method is to have many competitions in the months leading up to the games to get some more experience and get some confidence-boosting. As of now, competitors have no opportunity to do that, with so many races being canceled. 
Perhaps the most compelling thing that made the Olympic committee postpone an entire year is that the condition of Covid – 19 could look very different in countries. For example, in a month, Europe may have all the facilities available for athletes to train. The United States, on the other hand, might be at the peak of its disease. Essentially, a year from now virtually guarantees that all countries participating in the games will have a full readiness to compete and that all athletes have a season of racing behind them entering the event.