A Preview of OP Baseball's Tryout Process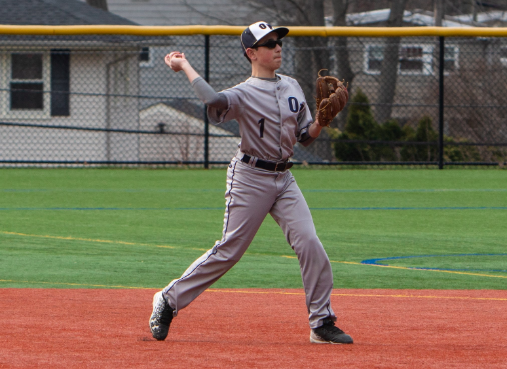 Baseball tryouts are approaching. On Friday, OP baseball will host (pending rain or inclement weather) tryouts for all grades. Each tryout will last 3 hours, splitting time between the field and in the batting cage. In addition to working out on their own time, the team has been practicing indoors every Sunday night for the past two months. Overall, the team should be very prepared going into tryouts. 
Senior James Kim is charged for the season to start. Kim said the weather is good, which is a blessing, considering, the past few years. He is also excited to see the new freshman and see what they can do to improve the team and program. Kim says the tryouts are a great way to prepare for the upcoming games and scrimmages. 
Sophomore Alexander Fudenna is excited to build off the successes of 2019. He thinks they have a true chance to make it deep into the state tournament. Fudenna will likely backup Senior Ben Landis. 
55 kids will be trying out this year, which is great for the baseball program. By the end of tryouts Coach Maybe will determine who will be playing Varsity, JV, and Freshman. Oratory's baseball program is on the upswing. After going undefeated and winning the conference, Oratory looks to build off their successes as they will face higher competition this year. 
The captains this year will be seniors Ben Landis and James Kim. Landis, a three-year varsity player, will be starting behind the dish for the Rams. Kim will be likely be playing one of the corner outfield positions as he looks to make his senior campaign a successful one. 
Best of luck to all the players trying out for baseball this year! Go Rams!