OP Winter Track Races Into the Spring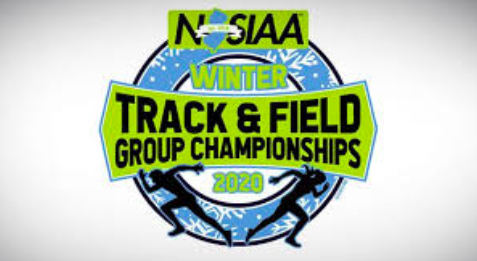 This Friday, the indoor track team assembled for one last time to attend one last meet. On Friday was the NJSIAA group championship meet, this time for individual meets. The athletes that competed were Sam Demarninis in the sprints, Aidan Philbrick and I on the distance side, and Matthew Enderly, Sean McTernan, and Emerson Orr in the shot put. The event took place at the Bennet Center Indoor Track in Toms River, dubbed "The Bubble."
Oratory first competed in the 1600m with Aidan Philbrick and me, Thomas Coder, in the same heat. The race started out fairly slow and picked up gradually. It certainly was a competitive one, with the whole field finishing within 20 seconds from first place to last place. Nonetheless, the race was very tactical, with many techniques being used. I finished fourth in the heat, and Aidan Philbrick ran a HUGE pr shaving off six seconds. 
Sam Demarinis was once again the solo man representing the OP sprint squad, showing up in the 55m dash. In an extremely competitive field, Sam Demarinis managed to pull off a 31st place finish. 
The throwers, consistent as ever, showed up to the event. Sean McTernan threw a pr of 31-06 placing 39th, Matthew Endelry placed 41st, and Emerson Orr placed 42nd. 
The performances at this meet were a true testament to the indoor track team's hard work and dedication this winter season. The Ram will surely keep the momentum going into the spring.