2020 Handball Rankings Week 2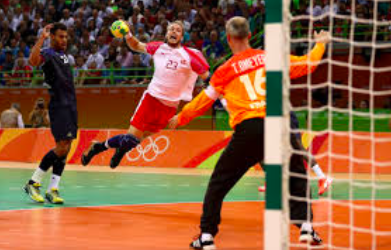 Welcome to the 2020 Handball Power Rankings! We will update these each week so make sure to get your forms and sign-up soon to see where you rank! 
1. Impeach Felitto: This team is an absolute powerhouse. This team is made up of varsity athletes and will be extremely difficult to beat. McKee has been an absolute bucket for OP basketball, Max Russo is back-to-back Union County champ for OPXC, and Chris Lowe has been putting work in the lab for this specific occasion. Hopefully, he has made a full recovery from Tommy John surgery and is able to execute his signature side arm sling. Declan McKee, Matt Garibaldi, and Owen Lines might want to see Mr. Schultz to review the Calculus behind throwing a handball if they do not want to get carried by their teammates throughout the entire tournament. Anything less than a victory would be a huge disappointment for this team. 
2. Adam Matos, Anthony Millan, and Angus Kupinas: This team has not developed the chemistry for a championship yet, but they have the potential to be the most dominant team in the tournament. Half the team members may be more than twice the age of the other participants in the tournament, so their experience can give them the necessary edge to win the close games deeper in the tournament. The students on this team may be relatively unknown, but the faculty members are expected to play a big part in their success. Mr. Maybe may be able to provide moral support by using his intellect to roast the competition and boost his own team's self-esteem through non-stop puns. Once Mr. Maybe gets into the opposing team's head, Coach Roy will place his troops in the best possible positions, and Mr. McCrystal, a moderator for the Omega, could write a nice summary of the beatdown that they will give teams after the tournament ends. If anyone on the team was injured, Mr. Gordon could cook up a nice potion using chemicals from the chem lab and heal his team back to full health. This team can exceed expectations because they have all the pieces necessary to succeed. 
3. The Cabinet: Led by our fearless president Alex Felitto, this all senior team could definitely make a run deep into the tournament. Del Sol and Kim will hopefully provide all the offense this team needed. To improve this team, they have added 2020 Bama handball commit Jeff Jarvis. Along with the strong baseball core, soccer stars Steven Fudenna and Nicholas Jardim are in a position to have a great tournament, but they might want to hit the gym and bulk up for the tournament because they have been looking a little out of shape since the soccer season ended. Mr. President's Cabinet is looking to keep OP handball great. 
4. Copy and Paste: Led by Stauffer, Sudyut, and Sula, this team definitely has a shot at making it far in the tournament. If Jack's TikTok ability can translate to the handball court, this team will not make it very in the tournament. This team actually listened to the advice given in the first ranking and recruited David Schelhorn to join their squad. The three-headed snake comprised of Stauffer, Sudyut, and Sula could prove that Ethan Kang gets carried in sports as well as school. 
5. Free Scott: With a mix of sophomores and juniors, this team is definitely a top-five team in the tournament. The Moran twins can use their natural defensive instincts on the court as well as the ice by locking down their opponents. Matt DeAngelis's collarbone is becoming healthier with each passing day, and he will be an unstoppable force during the journey. If Tom Lamonte shows up and lays the hammer down, this team will surely be Victor-ious. This hockey turned handball team may be lacking in the offensive ability but could still make it very far.
6. Integrity: This team might not be in the top five, but that does not mean that they can not go far. Peter Byrne lives on a different planet when shooting behind the arc, and we hope to see that skill and talent transfer to the handball tournament. If his clutch gene transfers as well, no team will stand a chance during the closing minutes of the game. In order to beat this team, opponents will have to get out to an early start. As an OP lax star, Teddy Babcock believes that he can carry his team towards the final in the tournament. After getting off the phone with Adrian Wojnarowski, he tells me that Orlando Magic reporter and social media mogul George Castro plans to perfect his baseball skills in order to carry his team to the top. If Jeremy Arroyo-Flores scores a game winner, expect him to get down on his knees and break out the waterworks just as he did during his junior year soccer season. It was a special moment when he scored the winning goal against A.L.J. in the closing minutes, and it will be even more special if he repeats that performance in handball with the entire Oratory community watching. 
7. The Lads 2.0: For the same reasons as before, The Lads 2.0 have been awarded a high ranking. The Lads are arguably the most dangerous team in the tournament. They came in second last year and only lost to an all-senior team. With a baseball stacked team including Greco, Hendy, Chacon, & Drone, the opposing goalies should be afraid. I expect to see a lot of fastballs out there. Let's hope for their sake that the poor hand-eye coordination of Jacob Cordeiro, the goalie, does not translate to the court, or they could be in for an early-round exit. 
8. Jones Barbeque and Foot Massage: Mrs. Pasnik and Mr. Van Hoven are looking to immortalize themselves in Oratory teacher history by winning the tournament. There is not much known about the students playing on this team, but the two teachers alone give this team all they need. Mrs. Pasnik and Mr. Van Hoven will be so effective because they have the ability to make the life of any student they have in class miserable, so the only option for those students is to let their teacher win. If Mrs. Pasnik's throw is anywhere near as hard as her AP Envi Sci tests (got an 80 on the last one, highest grade so far, Let's GO!!!) then no goalie stands a chance at blocking her shot.  
9. Benthos: In honor of Mrs. Pasnik's Envi Sci class, this is an all junior team made up of people from the class who also participate in a variety of sports. They have height with varsity basketball player Lucas (Greek Freak), speed and goalie skills from soccer player Seb, and offensive power from baseball players Patrick Milton and Matt Kupetz which makes this team well-rounded. Botond Rice is also looking to make a splash as the team's only swimmer (Go OP Goggles). Their goalie has proven his worth in gym class but has not shown up in the big stages yet. Maybe a little more practice in the gym and a little less time on the slopes could benefit this team tremendously in the future. 
10. Strictly Slimes: This team is composed of a lot of little brothers who are looking to step out of their older brothers' shadows. Three of the older brothers played varsity soccer at one point, two players on varsity basketball, and one is on varsity hockey. They are probably the best freshman team so far and—with varsity basketball player Mike Pirone—they have the ability to beat some older, more experienced competition. The only concern for the younger brothers is that many of them differ physically or athletically from their older brothers. Andrew Stauffer, the older brother, cannot be stopped and plows through the competition, but Nico Stauffer, the younger brother on the team, uses finesse and skill to succeed in soccer and basketball as opposed to sheer power. Douglas Colandrea, the older brother, showcases his athletic ability through soccer while Kevin, his younger brother, plays baseball and not soccer. The older brothers' methods have proven successful, and the younger brothers on this team seem determined to prove they can succeed in fields of their own. 
11. Sorry Karen: Freshman only teams tend not to go far in the tournament, but this team could surprise some unsuspecting opponents. With Blane Chestnut and little Pavlounis as the players to watch, I think this team will go further than expected. If soccer superstar Joe Catalano can find a way to kick the ball into the net on a consistent basis, this team might have a chance to do great things. 
12. Kings of Summit: Shannahan might not be the best at catching, but he stands at 6'8" and will most likely not be contested on the jump. If he spends as much time practicing for this tournament as he did "caddying" this summer, then he will be really really good. Alex Werbs, bene bene Latin translation master, will also give this team a huge height advantage. This very well may be the best sophomore team in the tournament, but sometimes tall can be too tall. This team and their name might be a little too overconfident, but you should look to see them do well on the 7th.
13. Lads of OP: This junior team at first look seemed to be the strongest out of the first 10 teams and hard to beat. Johnny Botros and Mr. Gaertner are going to be two players to watch during their extended run in the tournament. Mr. Gaertner claims that he can run 7 miles at a 6-minute pace. If he really is that athletic and can bring that speed and athleticism to the court, this team will be unbeatable. However, upon further contemplation, this does not seem possible as it would be a challenge for even the great Max Russo. Paired with this, the team may need some support in goalie, but they still look very strong overall.
14. Arnav 6.0: The sixth version of team Arnav has plenty of experience in both the handball and dodgeball tournament. However, they are still a young team made entirely of sophomores. Their experience paired with their spryness will make them an effective sophomore team. However, they will have some work to do and something to prove. We should expect them to do well, but it is not their year to win it all. With all of the baseball and hockey talent on their roster, they will have high expectations in the future as juniors and seniors.
15. L.L. Bean: This is a solid team but one that has never gone very far in the past. However, this year, luck might be on their side, and there is no ceiling for this team. James Boylan has recently led a successful OP basketball campaign, and new acquisition Jack Klausner has as much talent as any goalkeeper in the tournament. An anonymous source has revealed that Padraig Stack has recently participated in private workouts with an unidentified person who goes by the alias "Tommy." Tommy is known for his strong arm and quick hands and specializes in helping young handball prospects as they mature. Nick Yanuzzi was also approached to join this private training session, but he politely declined. This team has put in some serious work, and they are looking to finally make that elusive deep run in the tournament that they have desperately wanted for the past two years. 
16. Calvin is Beautiful: In most cases, sophomore teams underperform and do not meet their expectations, but this team could be different. Led by sophomore basketball players Enzo Canali and Gary Saitta—if he locks it up—this team can make any game a close game. If the need arises, T.J. McCarthy could step up and be a game-changer by utilizing his extraordinary mock trial skills to persuade the referee.  
17. Playing of Padre: Not much is known about this seventh-grade team, but with the Padre on their side, they could make a name for themselves in the tournament this year. Hopefully, Aidan O'Dowd can channel some of his older brother's baseball strength and carry his team to a victory. This team has been put in a position to be the most surprising team of the tournament and prove the critics wrong. Some people may be surprised by such a high ranking, but past tournaments have proven that the unknown teams can be the most dangerous, and these younger teams can make a Cinderella run deep into the tournament.
18. Lord Faarquad's Shrekzy Men: Any team with Ben Warga is going to do well. This freshman team is relatively new to the game and is still learning the ins and outs of the tournament. Gus Russo has a chip on his shoulder because his older brother's team is ranked number one, so this team has the potential to go extremely far. 
19. Team Laurie: A fairly solid team with a lot of sophomores who would like to prove themselves as beasts in this tournament. Although some of them might be dodgeball champs, the game of handball is very different. Mr. Kaounis has been in the lab now curling 200-pound weights, and any mention of his name gives his opponents chills. Hopefully, Matt Terraciano and Jeremy Jarvis are more skilled at handball than basketball. Jack Cuddihy was a big body on the soccer field (ask the kid from Cranford who still has nightmares) and a defensive force, but his team must hope that his arm is more accurate than his foot if they want to score any goals during their limited time.
20. EA Sports: It's in the Game: If the history of the tournament tells us anything, it would be that freshman teams do not go very far. However, this team has great potential. With a solid mix of freshman basketball players and OP Puck guys, there is definitely a great deal of athleticism amongst these guys. Definitely a team to look out for, and a team that, with time, will be pretty solid.