Oratory Destroys New Providence at Home
On Tuesday, January 14th Oratory squared off in a heated rivalry match against New Prov. The first quarter went rather slow for the Rams, missing shots around the rim, leaving them down by 4 heading into the second. However, the Rams turned on the jets, outscoring the Pioneers 24-1. By halftime, Oratory almost doubled New Prov's point total. The game would remain lopsided throughout the second half. Oratory outscored New Prov 17-9 and 16-8 in the 3rd and 4th quarters respectively. The Rams would move up to 7-2 on the year and the Pioneers' struggles would continue as they fell to 1-8. 
It would not be an OP basketball game without mentioning the Rowdies. Decked in a variety of sports jerseys, the Rowdies supported their fellow classmates. Despite a few chirps from the New Prov faithful, the Rowdies enforced an aura of silence around those in green. It is no doubt the Rowdies are playing a big role in the team's momentum.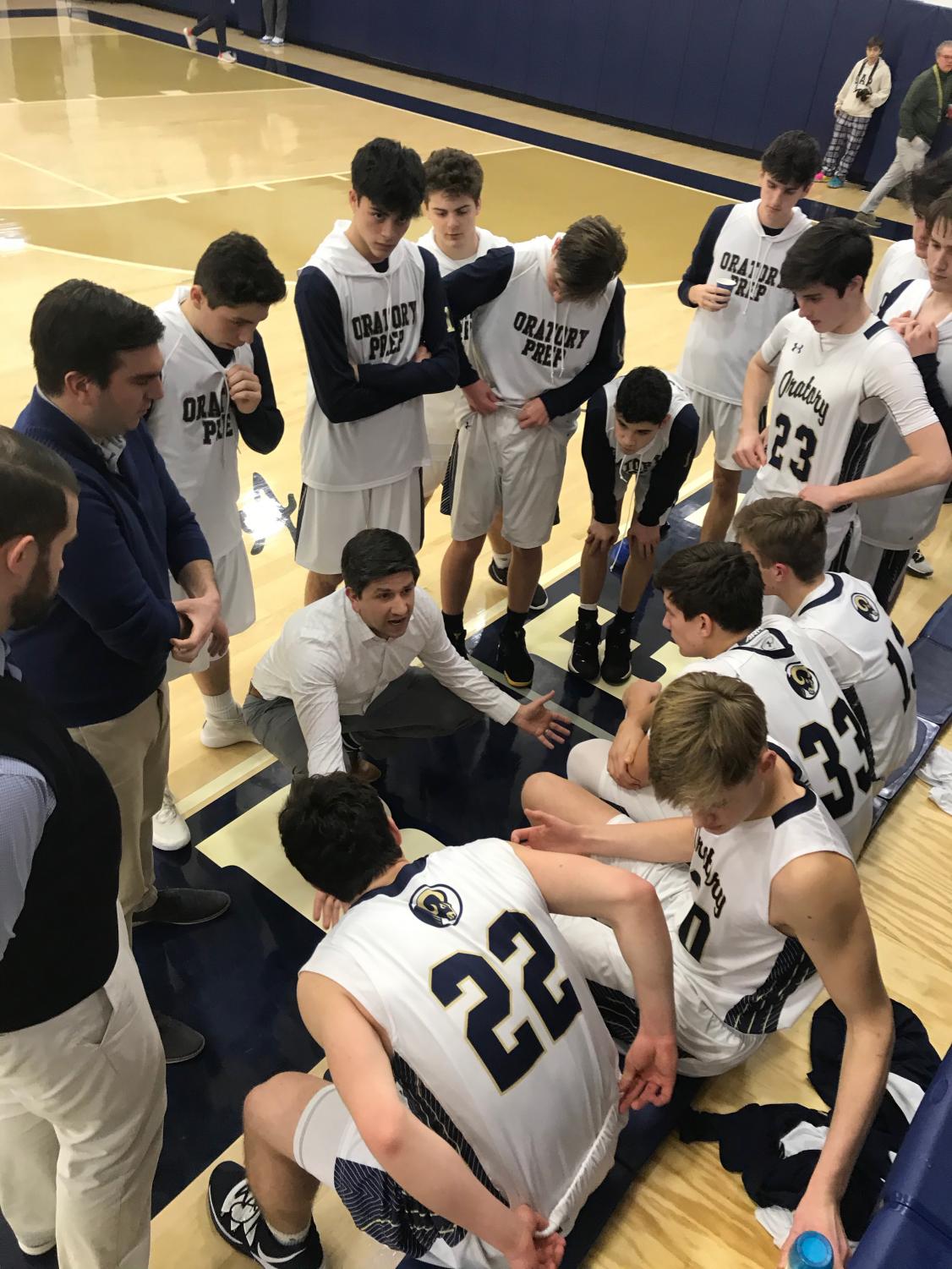 Leading the Rams in scoring was Junior Lucas Pavlounis. Pav had 22, coupled with plenty of rebounds. Peter Byrne also contributed 16, hitting from beyond the arch. Byrne also had a barrage of assists, feeding his teammates left and right. Senior Tyler Maloney added 9 points off the bench as well as stellar perimeter defense. Everyone on the team saw the floor, including Nick Yanuzzi and JJ Gilette who each added buckets in the latter part of the 4th quarter.
Overall, it was a statement win for OP. New Prov has historically been a thorn in the side of the Rams. OP has now beaten two of their arch-rivals in Summit and now New Providence. OP Athletics, and chiefly the basketball team, is becoming a force to be reckoned with. Next up for OP is Rahway on the road. Saturday, however, the Rams take on Morristown home at 1 PM. Rowdies: be there.
Leave a Comment