OP Bowling Update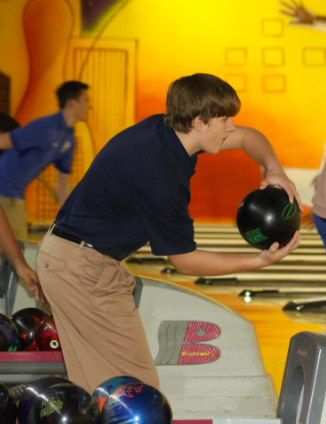 The Oratory bowling team has continued to show strong improvement over the course of this year, and it will keep doing so as the bowling season comes to a close. There have been many new people who have joined the OP bowling team, making it a more structured and well-organized team. Every person on the team has improved since the first practice. The bowling team has proven time and time again that they are not to be messed with and will continue to do so as they reach the end of the season.
While Oratory's bowling record is not the greatest at first sight, as one looks into individual stats of each game one starts to see how close the games really were. Currently, the OP bowling record is 3-8; though the record is important, there is more to it than that. When Oratory played Saint Elizabeth's on December 4, 2019, we lost, but each game was extremely close. They won the first game by about 200 points, though we won the next game by 4 points. While we needed only one more game to win, they beat us in the final round by only 12 points. During the game between Oratory and Roselle Catholic, Oratory lost, but the overall amount of points was considerably higher on Oratory's team than Roselle Catholic's. Oratory had scored 2,310 while Roselle Catholic only scored 2,241 points.
While Oratory Prep's bowling team stats aren't the best, you can see as you look closer that each game they have played has been extremely close. Oratory's bowling team is a lot better than they are given credit for, and as we go through the rest of the bowling season, we should expect nothing but good things to come. Oratory will and currently is improving with every game, and we can be nothing but proud of our great team.