Ricky Gervais and The Roast of Hollywood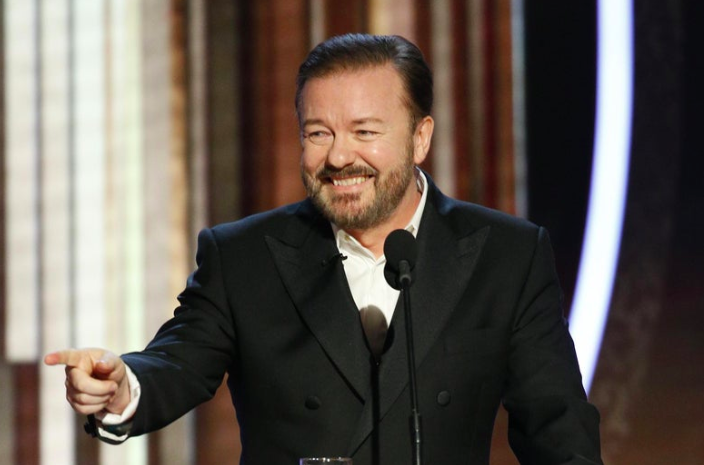 On Sunday, January 5th, 2020, the world was blessed with the Ricky Gervais comedy special also known as the Golden Globes. The Globes, known as the silly one before the Oscars, is a big old roundup of all major Hollywood talent for an award show nobody watches for a longer time than most movies these days. 
However, this was the fifth and final time Gervais hosted and decided to throw caution to the wind and pull no punches. Gervais was let loose on the spectators for an evening. The man took jabs at all of Hollywood and their hypocritical ways and many of the celebrities in attendance and the corporations they all work for. The burns were turned up to 11, and contrary to Principal Skinner's roast, it was not ruined. Most of his opening monologue critiqued the over-"woke"-ness of Hollywood and ended with a complaint about their political lecturing to the public who do more than them and have, in most cases, a better education than them.
It was an all-out massacre for Gervais who utterly destroyed the people of Hollywood like my chances of being drafted into the military were when I had open-heart surgery.  The slaughter has been the number one trending YouTube video since the highlights were posted with many clamoring to see the utter destruction laid upon Hollywood by the British man everyone had forgotten about.