Ben Franklin: Founding Father and Mass Murderer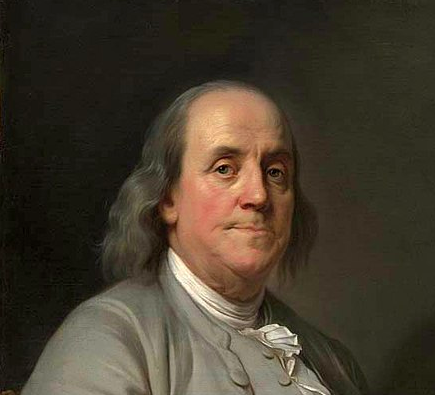 In a recent excavation of Ben Franklin's house in London, over 1200 human bones were found buried underground. Many theories have been made to clear the founding father's name; I am here to disprove all the theories and show, once and for all, that Benjamin "Hundo" Franklin was the mass murderer many thought he was. 
At his house on 36 Craven St. in London, upwards of 1200 bones were found in his basement. Some scholars have said that an apprentice of Franklin's held anatomy classes in the basement, but what could one need about six complete human skeletons for? Why, if teaching about anatomy, would one need more than one body at that time? There could be an argument for one male and one female, but six bodies are absurd. Also, how were these bodies obtained? The answer to that is MURDER!
Franklin was a member of the Freemasons. A very powerful one as he was the leader of the group's Pennsylvania chapter. Now does anyone know anything about the freemasons? Of course not! So how do we know they aren't a murder cult. In The Cask of Amontillado by Edgar Allan Poe, Montresor, the main character, murders a freemason. Maybe Montresor knew something we didn't and tried to rid the world of one evil Freemason. While illogical, nothing explicitly makes this idea false.
Another portion could be these people were used for human experimentation. Franklin was a known experimenter, even getting hit by lightning. What if he never actually got hit by lightning but actually used people that society would not care about? While I would like to assume this is not the case, I can't put torture past a man who tried to make the tasty turkey our national bird.
BENJAMIN FRANKLIN WAS A MURDERER. HE CAN NOT BE TRUSTED LIKE EVERY OTHER FOUNDING FATHER. FIRST GEORGE WASHINGTON DOESN'T CHOP DOWN HIS FATHER'S CHERRY TREE, AND NOW THIS. THIS IS A NATIONAL DISGRACE AND I WILL NOT STAND FOR IT.