The Fencing Experience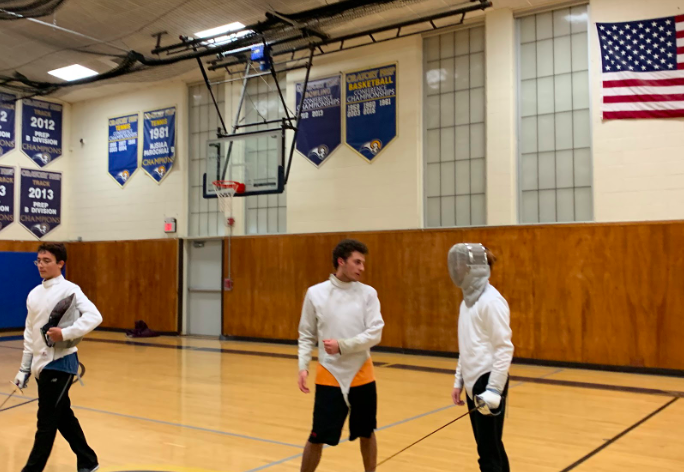 These past two weeks, the fencing season has officially begun, and while I had never fenced in my life, it is continuing to be an enjoyable and challenging experience. Fencing started last Tuesday because of the snow day off, and while it felt a bit daunting to me, having friends who are going through the same thing certainly helps. In total, four freshmen have signed up for fencing, three of those, including myself, being new to the sport, and the other freshman has had some past experience. Thoughts questioning if I would be good enough for the team to become a valued member popped into my head, yet I knew that if I kept a level head things would turn out fine.
The practices start the same way every day except for Friday's where we go to the gym to work out instead of doing our weekly exercises. At the beginning of practice, we do various warm-ups and stretches to get our body ready to start fencing. In the first half of the practice, we only do warm-ups that vary depending on the day, and no warmup is exactly the same as the day before. Coming into fencing, I had barely any knowledge of what it was and thought that there would not be nearly as many exercises as "regular" sports, but I was surprised by how thorough each exercise was. 
The second part of practice consists of getting our fencing gear on and dueling each other and working on our technique. For the first week and a half, I did not have any equipment, so I would do fencing exercises with the coach and other freshmen or I would borrow an extra blade. Practices go from 4:15 pm to 6 pm, and fencing is a great way to be involved at Oratory and it enables us to make connections with people who we wouldn't usually talk to. Fencing is an overall enjoyable experience, and I can not wait to see what this season has in store for me!