Remembering Juice Wrld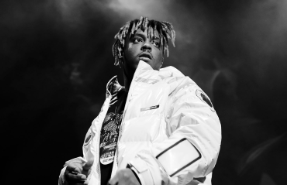 This past Sunday, the 8th of December, Jarad Higgins (also known as Juice Wrld) died at the age of 21 from a seizure while his plane landed in Chicago. He was on his way to Chicago, his hometown, to celebrate his birthday, which was on the 2nd, just under a week prior to his death. This death has affected many students at Oratory due to the popularity of his music. Juice Wrld was famous for writing emotional songs that many could relate to as well as constantly giving back to his community. This young artist rose to fame in 2018 when songs such as "All girls are the same" and "Lucid Dreams" topped Billboard Hot 100 charts. These songs and his album titled Goodbye & Good Riddance went platinum multiple times.
Juice Wrld connected with his listeners on so many levels because unlike many other rappers it was easy to understand many of his lyrics. He was on the rise and was becoming one of the most listened to artists out there. After blowing up with Goodbye & Good Riddance, he dropped another album, Death Race for Love, less than a year later and a few tracks such as "Empty" and "Hear Me Calling" made their way up the charts. In addition, just a couple months ago, he released a single titled "Bandit" with YoungBoy and it reached the top 10 on the Billboard charts. 
The lost of Juice Wrld has impacted millions across the music industry and over the past few days almost everyone has been paying tribute to him. People will continue to mourn his death and most will do so by playing his music even more often than they did before. And similarly to XXXTENTACION, following his passing, there have already been leaks to unreleased music Juice Wrld created and his family may intend on putting out here at some point or another. Nonetheless, the world has lost another young talented artist in such a sudden and shocking manner.