Spotlight Student: Liam Henderson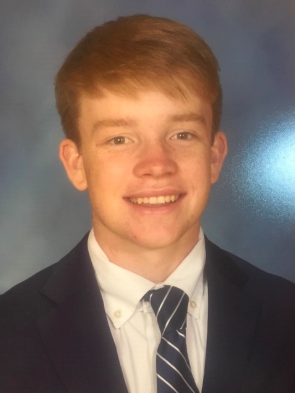 This week, I had the opportunity to interview Oratory Prep junior Liam Henderson. Liam is a very active participant in the OP community and has been since his very first year at Oratory back in 2016, making him quite familiar with many aspects of the school. In this interview, I asked him to share some of these aspects and give more insight into his life at Oratory Prep.  
Q: What clubs are you involved in at OP?
A: I am currently involved in the Art Club, St. Philip Neri Club, Omega, Student Council.
Q: What sports do you participate in at school?
A: I participate in baseball and soccer. 
Q: Do you participate in any sports/teams outside of school?
A: For the past few years, I have played club baseball for Out of the Park Cyclones. 
Q: What kind of extracurricular activities do you do?
A: Aside from sports and clubs, I am a member of the Mock Trial team and part of National Art Honor Society.
Q: How many years have you been on Student Council?
A: I have been on Student Council since the eighth grade, so this will be my fourth year. 
Q: What has this experience been like?
A: It has been very exciting because I have a say in some of the biggest decisions that are made at Oratory. 
Q: What do you plan to run for next year?
A: I have not given it too much thought, so I am still deciding what I want to do next year. 
Q: When did you come to OP?
A: My first year at Oratory was eighth grade. 
Q: What's your favorite thing about Oratory?
A: I like the small learning environments which allow most students to excel in their own way. 
Q: What's your favorite class this year (and why)?
A: My favorite class this year is Chemistry because we always find new ways to make the learning enjoyable through labs, open discussions, and a number of other activities. 
Q: What has been your favorite class throughout your almost 4 years at OP?
A: My favorite class throughout my three and a half years at Oratory has been Mr. Kaounis' 8th grade English class. I have never had more fun in class while actually being productive. 
Q: What's one thing you would tell a new student at Oratory?
A: My biggest piece of advice would be to not be afraid to try new things and step out of your comfort zone. You never know if you like something if you never try it.