Basketball Preview with Team Manager Alex Felitto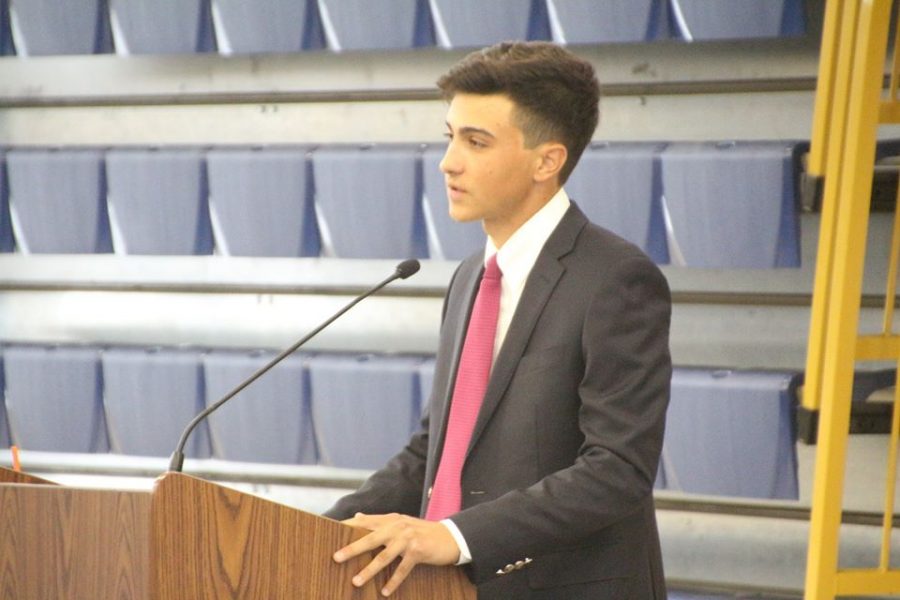 The basketball season is upon us, and that means that student body president/aspiring golf star senior Alex Felitto will be behind the score table once again. As manager of the varsity team for the second year in a row, following the footsteps of former manager Nick Mascolo, he is looking forward to watching the rams thrive on the court one last time.
As manager, Alex's responsibilities include going to all the practices and games and working with all the logistics. During the practices, for instance, he runs the clock and helps Coach Daugherty and the team with any other matters. At all the games, he is in charge of organizing the introduction, music, national anthem, and keeping track of all the stats. As the man in charge of the aux, he attributes Travis Scott with having particularly good warmup music, especially 'Goosebumps,' which was often played last season.
Regarding the season itself, Alex noted that the team moved up a conference this year, and will have a more competitive schedule as a result. His favorite opponents include New Providence and Governor Livingston, which often draw a large crowd of OP rowdies. He added that the three seniors on the team will expect to be huge contributors and leaders for the rams: "Peter, Declan, and Tyler all have a lot of experience and are very good leaders on the court," he said. He also expects the two big men to play a major role for the team this year.
As his experience with Oratory basketball soon comes to a close, he reflected on some of his favorite memories as a member of the program. A distinct memory of his was playing on the freshman team with Coach Barresi and having one particular practice after Christmas break where the team proved to be clearly out of shape. That same season, he also remembers dropping a player on Delbarton's freshman team, noted as "a great moment of [his] basketball career."
All in all it seems like this season will be yet another good one for Oratory. The seniors can expect to wrap up their careers with major roles for the team, while key underclassmen contribute as well. Keep your eyes open for any emailings regarding a call to the rowdies…Go Rams.