An Interview with Sebastian Bravo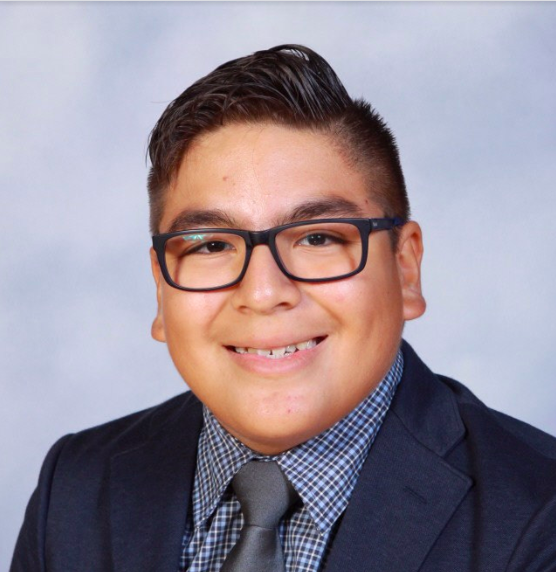 Sebastian Bravo: if you're one of the many students within the Class of 2021, the name is extremely familiar. Commonly known by many as Bravo or Seabass, the gent is quite extraordinary; he involves himself quite a bit within clubs and activities while focusing hard on his academics. Very recently, he started to take up a new endeavor within the realm of musicals. Just recently, he performed Mamma Mia! with the Pebble Players in Summit, performing a background role along with many other people. Today, I interviewed him on how he felt with his new activity, as well as other aspects.
So, Mamma Mia! How did you feel initially about doing Mamma Mia?
— "I felt excited because I love the songs, I love the story told throughout the play, and because my mom really loves ABBA and the whole play since we went to see it on Broadway when I was younger. I also felt very courageous doing this because I saw this as a great and fun opportunity to explore a newfound love of mine: being on the stage." 
Were you upset with not getting a lead role, or were you more excited to get experience through a background role?
— "Firstly, I would say that since I just started doing this, I know that I am not ready yet to be considered for a lead role. And second, I auditioned really late… so, yeah. But, being in a background role let me discover who I am on the stage, how my voice is supposed to sound, and how to transform into a great actor and leave it all on the stage."
What was your most favorite part about working in the play?
— "So, it was a combination of a lot of things. It was my first time working with a musical director, choreographer, and stage director, who all put so much time and effort into making the play possible. I had a blast working with them and even scored myself an "Energizer Bunny Award." And the most important one was… the girls."
Was it difficult to manage time between practicing for the play and keeping up with classes?
— "Yes, for the love of God, yes. Since all the rehearsals were during the weekends, including Fridays, it took a lot of my time away. And, as opening night came closer and closer, there were more rehearsals, now on the weekdays. When opening night finally came and then the other shows pursued, it took all of my time as I had to go 2 hours before the show for final prep, etc. After the show, I started catching up on my studies and regained momentum. I have no regrets though…"
Any other thoughts?
— "I am seriously considering doing voice lessons after doing this play. I potentially may do another musical this summer in my hometown. And, I am very happy to have found this theatre and to have met all those wonderful people from Pebble Players."