The Senior Retreat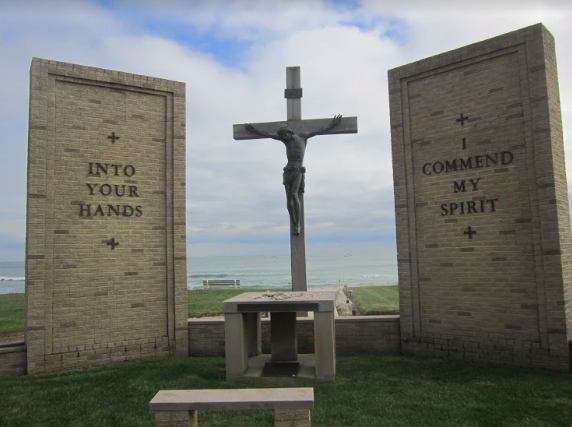 Hang on for a minute...we're trying to find some more stories you might like.
The senior retreat was a blast down at the shore. Sitting next to a beautiful ocean, the Seniors got the view of a lifetime, while also having the time of a lifetime. Led by Mr. Gordon's best man, he talked about his experience with God in his life. The overall premise of God wants you to call him daddy is an interesting take that I personally have never heard before. But his very real connection not only using his own life to connect with us, but videos showing the lives of others to give us a true understanding of the love God has for us.
Of course it would never be a retreat without the great facility provided to us. The hot chocolate to start was an excellent way to wake up in the morning, the selection of being brewed with hot water or cold milk really allowed all attendees to fill their palette. On top of that, a quick excursion to the ocean allowed for some relaxing waves and some much needed fresh air. Luckily everyone followed Mr. Gordon's advice and did not go into the water. No retreat is ever complete without our final mass. Luckily, Father Scott was able to pull off a record 15-minute mass. I really don't know if it counted as real or not, but wow, was it fast. All in all, it was a great time, and it's a shame to see our Oratory careers come to an end.