Newcomer Experience in Bowling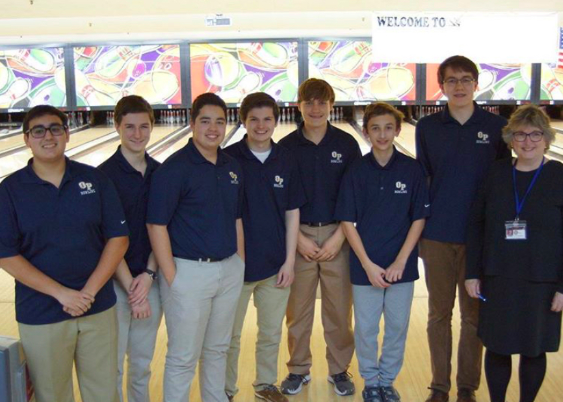 The bowling team started up last Tuesday the 12th and has gotten off to a very good start, with some people getting over a 200 score! Many new people have joined the bowling team this year, and the number of participating players has greatly increased. While the bowling team is not as big as some other sports teams at Oratory, it still has as big of an impact and is a very unique sport to get involved in. Andrew Daigle, a senior at Oratory Prep, has recently joined the bowling team and had been nice enough to answer some questions about his limited experience on the team.
Andrew describes the sport as very relaxing, and he enjoys having supporting teammates that he can easily talk to and become better with each practice. This is a very small but important thing that all teams must need if they want to be good because, without a supporting team, you will not be able to improve. Like I said before, the bowling team has increased in its size, and last year Andrew was not able to get on, because, in his words, "I was bad." Even though he got cut last year, he didn't give up hope and tried again this year, and thankfully he made the team. He joined the team because he had many friends on the team and was looking to improve his bowling skills, and he said he hopes to become a better bowler by the end of this season.
The bowling team isn't just for professional bowlers and anyone can join it as long as they put in the time and effort into learning the sport. Bowling takes a lot of time and energy in order to get good at it, but in the end, it's all worth it. Bowling is a very unique experience that not many people at Oratory take advantage of, and if you have nothing else going on in the winter, you should at least give it a shot because you might end up enjoying it more than you think.