Carmelo Anthony Makes His Return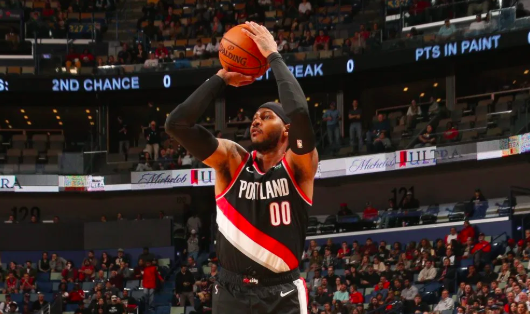 Carmelo Anthony made his return to the hardwood on Tuesday, November 20. After only playing for less than a dozen games with Houston before being released, the Trail Blazers penned Anthony to a 1 year, non-guaranteed contract. If he remains with Portland in January, the contract will become guaranteed. 
The New York Knick legend put up 10 points coupled with 4 boards. He made a couple of threes, but shot a rough 4/14 from the field. Anthony also had 5 turnovers 5 fouls. Not too hot.
Granted, it was his first game in about a year. Carmelo Anthony hopes to be a piece to complement the dynamic backcourt of Damian Lillard and CJ McCollum. That being said, the Blazers will need to add another big to their roster if they want to build off last year.