Pete Alonso and Yordan Alvarez Named 2019 Rookies of the Year
On November 11, the Rookies of the Year were announced. Yordan Alvarez, a product of Cuba, took home the hardware after having an impressive season. The 22 year old Astro had a batting average of .313, 27 home runs, and 78 RBIs in only 87 games. Alvarez is also the only primary DH to ever win the award.
In the National League, Pete Alonso of the New York Mets earned the distinction. Alonso was the clear case for ROY. Alonso hit 53 long balls and broke Aaron Judge's record of 52 home runs in a rookie season. In addition, he hit a very respectable .260, while tallying 120 RBIs. Alonso also played all but 1 game this year.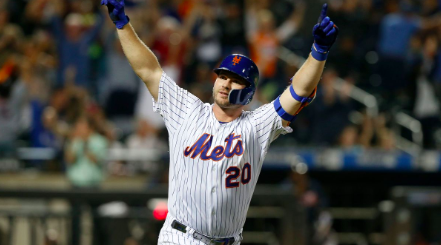 The Astros now have another young piece to supplement their core of Altuve, Bregman, Correa, Verlander, and (if he re-signs) Gerrit Cole. If Alvarez remains healthy all of 2020, he is going to have a fantastic year. If Alvarez builds off this year, he is going to be an exciting player and a thorn in the side of opposing pitchers.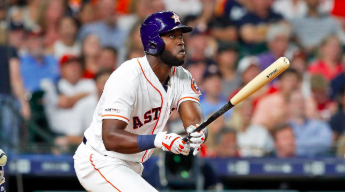 Meanwhile, Pete Alonso is the future of the New York Mets. After David Wright's retirement last year, Mets fans cannot think of a better face of the franchise than Alonso. Putting aside his 53 home runs, 120 RBIs, etc, Alonso is a well-spoken kid. He is a leader in the clubhouse and a true class act. Pete Alonso. Get to know the name.