A Look into OP's Bowling Team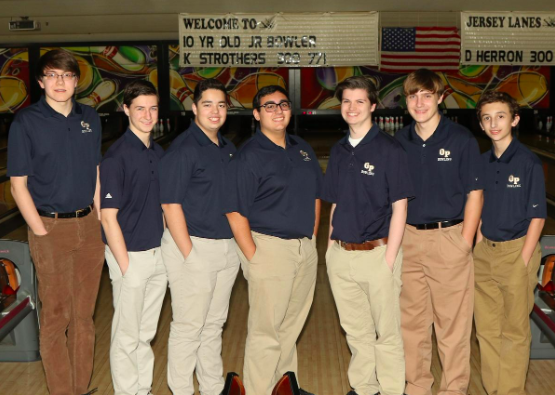 As the fall sports season is winding down, the winter sports season will soon be under way. In fact, some Oratory teams have already begun practicing and holding tryouts. One of those teams, the bowling squad, is arguably OP's most underrated sports team. Also known as OP Pins, Oratory's Bowling team got together for the first time this past Monday. I was fortunate enough to get a chance to throw some questions at Mrs Geissler, the coach and one of OP's guidance counselors. 
How long have you been coaching the team here and what do you like most about it?
I've been coaching the bowling team for 10 years. I especially like the time that I spend with the team watching them improve, and getting to know them on a very different level than as their counselor. I particularly enjoy being a part of the excitement they feel when they're doing so well in competition.
How do you set up practices to get the best out of your bowlers?
We practice in between matches, and want the experience to be as stress free as possible, yet always having the guys keep their eyes on an end-of-season prize.
How do you think the team will do this season and which students are the standout bowlers? 
This year the team should do very well. We have some varsity members who have been constantly improving since 9th/10th grade – Steven Chambers, Jack Coyne, Nate Yaeger, and then two newer players, Josh Costello and Xander Misrahi, who are really performing well. The varsity team will hopefully win counties and maybe even go further. I would love to see that happen for the seniors, and it would be a nice boost for the younger players next year. We're working for a championship.
What does a typical week look like for the bowling team regarding practice times and games?
We have games every Monday and Wednesday. We bowl at Jersey Lanes in Linden, so it's a trek to get there and back. We have to practice there as well, so our practice schedule varies, especially once winter comes and there are school closings and holidays. The ideal would be to practice at least once during the week. Several members of the team are also involved in a weekend league, so they're always sharpening their skills.
It's different from a coach's perspective rather than a player's, but what goals have you set or do you plan on setting entering this season?
I think the team and I have the same goals — a championship!