Who is Kendrick Nunn?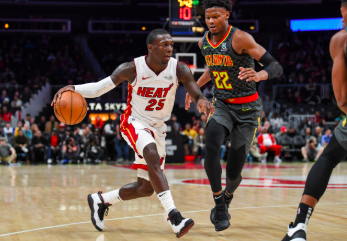 Hang on for a minute...we're trying to find some more stories you might like.
When Jimmy Butler was placed on paternity leave, Kendrick Nunn got the starting nod. Do not be embarrassed if you did not know who Kendrick Nunn is because I do not think anyone did before the beginning of the NBA season. The undrafted rookie came from Oakland University, where he averaged 25 PPG. After a year in the bowels of the NBA, formally known as the G League, Nunn made his NBA debut this year. He has been breaking records left and right. Nunn now holds the record for most points by an undrafted rookie in his first five games. Also, he is the first rookie since Kevin Durant to reach 100 points in his first five games (CBS). Nunn's statline so far is an impressive 20/3/2. In addition, he is shooting 50% from the field, 44% from beyond, and a spotless 100% from the charity stripe (Basketball-Reference). Nunn's story is amazing, but more importantly, he is another asset to complement Butler, Winslow, Adebayo, and Dragic. Time will tell if Nunn will last or this is a fluke.