Hollow Knight: A Masterpiece from the Minds of Just Three Men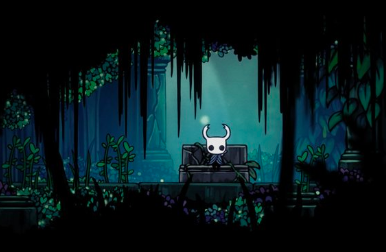 Hang on for a minute...we're trying to find some more stories you might like.
2017 saw the release of some of the greatest games of the modern age, including, but not limited to, The Legend of Zelda: Breath of the Wild, Super Mario Odyssey, Cuphead, and PlayerUnknown's Battlegrounds. It was the year the Fortnite craze swept across the nation and even much of the world, captivating players and making probably the largest societal impact a video game has ever made. With all of these powerhouses reigning supreme, who would have thought that a 3-man team of developers, with nothing but their imaginations, their hard work, and their incredible talents, would create a 15$ game that has captivated me ever since I picked it up. This is a review of my favorite game of all time, Hollow Knight.