NFL Week 9 Predictions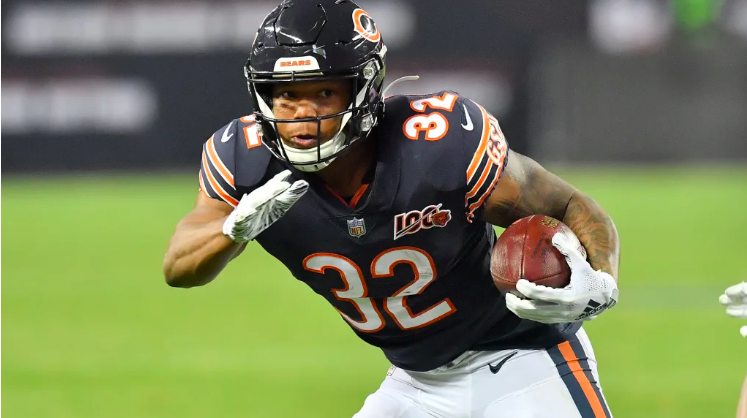 Coley Snyder, Staff Writer
November 4, 2019
Game 1 – Bears / Eagles 
The Bears vs Eagles game is a quality NFC matchup between two teams who are looking for a wild card or potential division title before the regular season ends. The Bears' defense has been relentless, jumping to the ball since week 1, and ruthless in the red zone. It is the complete opposite for the Eagles' defense. They have consistently been burned by mediocre offenses throughout the first half of the season and need to step it up if they want a chance. This Eagles defense, though, will get more of a break this week, due to the Bears' offense. They have been horrific. Not being able to move the ball down the field and giving up too many turnovers on their side of the ball are things that should not be a problem for an NFL offense. Their running game is the only thing that is showing strength with breakout rookie sensation David Montgomery. He will need to have a big game if they want to come out with a win in this matchup. I think the Eagles' defense is up to the task, and their offense will perform well enough against the Bears defense. My pick is Eagles -3 over the Bears. 
Game 2 – Vikings and Chiefs 
This game could go in either direction, and certainly could be a shootout (If Patrick Mahomes plays). If he does not, this does not mean that there could not be a shootout. Matt Moore is the second string, and he played a good game against the 7-1 Packers last week. Moore went for 267 yrds, 2 TD's, and 0 picks. If Mahomes does not play, I would not count the Chiefs out. They are a well coached team, and could perform against Zimmer's defense this week. But the Vikings offense is no joke as well. Kirk Cousins has stepped us his game, and is heating up. Stephon Diggs is playing well too, and Dalvin Cook is certainly a weapon for the ground game. I say Chiefs (with Matt Moore) over the Vikings -4.5.