College Board Announces Server Upgrade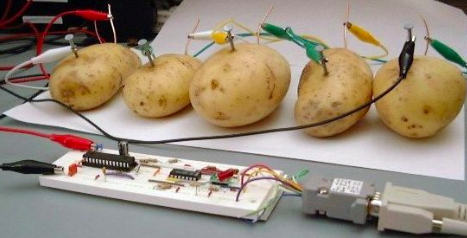 Hang on for a minute...we're trying to find some more stories you might like.
It's prime-time application season again, and 12th-graders nationwide are scrambling to get their portfolios, transcripts, test scores, and excuses for late submissions ready for the common November 1 Early Decision deadline. Hosting this havoc, the servers of colleges across the US, as well as the College Board and ACT Inc. systems, have been pushed to their limit. Many students are finding a nasty surprise as they cannot access crucial application portals or test scores with only days left to submit, left helpless and to freak out, hopelessly resigning themselves to nonexistent luck and praying to a divine power. 
Recognizing this spike in stress (in their servers, that is, they still haven't figured out how to read student input), the College Board has announced a solution: a one-week upgrade period for their entire server network, increasing bandwidth and overall capability. The upgraded processors (pictured above), a College Board representative claimed, will allow the servers to handle ten times as much traffic, up to a staggering forty students a day (up from an already-impressive four on the older platform). The company plans to begin upgrades immediately, taking the serves down for enhancement starting October 29, to ensure the chaos is handled as quickly and effectively as possible. The representative stated that the College Board does not believe the system's complete deactivation during the crucial November 1st submission period will cause any significant disturbance.
Additionally, the College Board has announced a new method of test-score delivery which aims to reduce its industry-leading two-year average delivery duration. Instead of routing sent scores through the snail-mail networks of seven third-world countries across three continents, a method exalted for its supreme student privacy benefits, the company has purchased twelve 1869 Western Union telegraph encoders and one Morse-to-Alphabet translator guide. These machines will be operated around the clock by College Board's skilled team of semi-voluntary unpaid interns, ensuring student score reports are delivered at the lightning-fast pace of electricity itself, an exciting new technology which has only been available for 150 years. Although this new method does sacrifice some security to the threat of handlebar-mustached nineteenth-century wiretapping crooks, College Board estimates absolutely unprecedented delivery durations as brief as one month after the initial request.