2019-2020 OP Spirit Week Dodgeball Tournament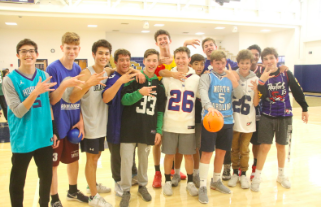 Hang on for a minute...we're trying to find some more stories you might like.
On October 15th, 2019, OP men went to battle on the grand stage of the annual OP Dodgeball tournament, one of OP's most beloved traditions. The day saw many great plays, exciting matchups, and surprising victories, and wrapped up with an impressive victory by a sophomore team, Beibs in the Trap.
This year's tournament saw multiple shocking upsets by the younger classes. Blauntown, a middle school team ranked 15th in Nick Looney's Dodgeball Power Rankings, made an impressive run all the way to the final before losing to another shocking underclassman team, Beibs in the Trap. Beibs in the Trap, ranked 5th, won the tournament over Blauntown. Along the way, Beibs in the Trap had impressive victories over two senior teams, Copy and Paste and Madigan's Team, as well as 8th ranked Soccer Moms. Runner up Blauntown also had multiple upsets over senior team Dragon Tales, 9th ranked ZPP, and Popeye's Biscuits. This year, the seniors failed to secure victory overall. However, two senior teams still made it to the semi-finals, Madigan's Team and Dragon Tales. 
This year's Dodgeball Tournament was great fun to be had by all. Although the seniors did not take home the win, they still had a great showing. Be sure to look out for the rising underclassman teams in the coming years, they will certainly be exciting to watch.