NBA Awards Predictions
The 2019-2020 NBA season is weeks away. Following a crazed off-season, the regular season will not disappoint. Who will be holding hardware at the end of the year?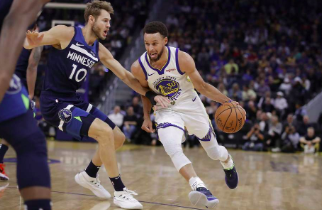 MVP: My MVP pick is Stephen Curry. Curry is a top 5 player in the NBA. Last season, (with 3 other stars) Steph racked up a 27/5/5 stat line. With the Warriors losing Kevin Durant and having Klay out for most of the year, Steph will get most of the touches. He also has a blooming star in D'Angelo Russell to compliment him. The 2x MVP is going to win his third.
Rookie of the Year: The obvious pick for ROY is Zion Williamson. He's just too good, right? The #1 overall pick put together a ridiculous season at Duke. Zion averaged 22/9/2 in his lone season under Coach K. An underrated 3 point shooter, he had an eye-opening (for a forward) percentage of 34%. Pending a freak injury, Zion is on his way to be a force in the league for years to come.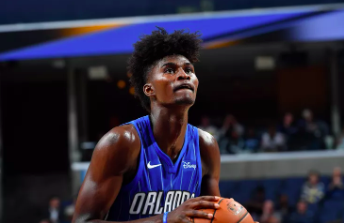 Most Improved Player: For Most Improved Player, my pick is Jonathan Isaac. Isaac dropped 9/5/1 last year, but that does not measure the potential this kid has. He was drafted 6 overall in 2017, and Orlando still has high hopes for him. I expect him to break out this year in a big way and hopefully get to the 20s in points.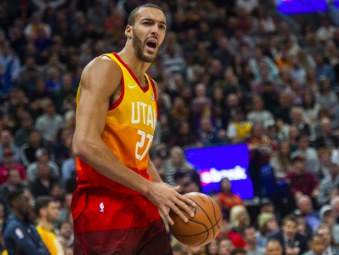 Defensive Player of the Year: Defense has lost its importance in the NBA in recent years, but that has not changed the mindset of my pick: Rudy Gobert. The reigning DPOY had nearly 200 blocks last year. His presence in the paint can be paralleled by very few. He is the best defensive player in the league and will be one of the best of all time.
6th Man of the Year: The clear pick for 6th Man of the Year is Lou Williams. Lou is one of the best bench players ever (believe it or not). He will be backing up Paul George, but I still expect him to drop at least 15 PPG and play lockdown D on the perimeter.
Coach of the Year: Coach of the Year is a very tough award to predict because it is a coach of a surprise team. My COTY pick is Quin Synder of the Utah Jazz. Snyder is entering his sixth year and I see his Jazz team being legitimate title contenders.