James Simon, Revolutionary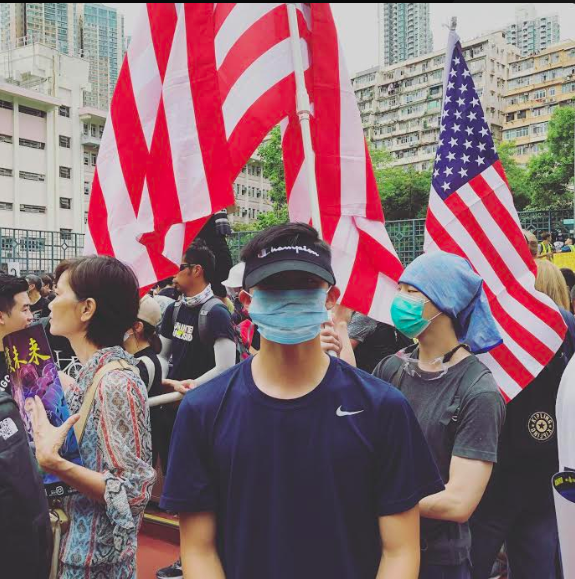 Over the summer, Hong Kong devolved into riots in protest of the Chinese government's institution of a law that would allow prisoners in Hong Kong to be extradited to the Chinese mainland, a violation of the proud Hong Kong people's autonomy. James Simon, one of our seniors who is from Hong Kong, was there during the protests and witnessed history. I sat down and had a conversation with him about his experiences. 
Nick: So, over the summer, there were protests in Hong Kong. Give me a rundown of what was happening. 
James: It started when the leader of Hong Kong passed a law that allowed criminals to be sent back to China. So basically the students of Hong Kong, who had already protested before, started protesting. 
Nick: And what's your personal connection to this? Why do you care? 
James: My father is a prominent figure for democracy in Hong Kong. I remember with the Umbrella Revolution back in 2010, singing "Do You Hear the People Sing" from Les Mis. So my dad was working on the problem. 
Nick: Yeah, I remember seeing you and your dad were on Chinese TV, aren't you kind of a Hong Kong celebrity? 
James: Well my dad is well known, and I was meeting up with him after an important dinner and Chinese reporters swarmed us. And they reported me as a student protest leader, and they know who I am, it's kinda cool. 
Nick: That's really cool. Now I understand why you were there, but why did you personally protest? I know you were sticking your neck out. 
James: Yeah, it's just really important to me, being from Hong Kong. 
Nick: And speaking of sticking your neck out, didn't you get tear-gassed? What were some of your experiences protesting? 
James: Well I did get tear-gassed. We were standing near some demonstrators and the riot police shot it at us. It really stings. 
Nick: I can imagine.
James: I just went to several protests and joined the people there. I saw some cool stuff, like people using lasers to avoid facial recognition by the Chinese government, but the tear gas was the biggest thing that happened to me personally. The patriotism and stuff were really fun though. 
Nick: Now obviously, you witnessed history, but what did you learn from it?
James: Stand up for what you believe in. No matter what.