First Families' Furry Friends: Pets of the 2020 Presidential Candidates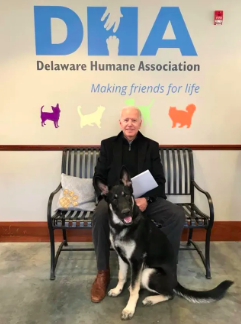 The White House possesses quite a lengthy and colorful history when it comes to animals. While dogs and cats are of course the norm, several presidential pets have been more…eccentric. Teddy Roosevelt had dozens of pets, ranging from normal dogs to a blue macaw, several horses, a badger, and a black bear. The Coolridges had a pygmy hippo, as well as a pet raccoon which they spared from the dinner table. John Quincy Adams (as well as Hebert Hoover) owned an alligator, and his mother's (unfortunately named) dog was called Satan.
Currently, the White House is devoid of a furry (or scaly) animal. Donald Trump is the first president in at least 100 years to not keep a pet while in office. This decision acts as another distinction between Trump and the majority of his opponents in 2020, most of which have pets.
Presidential candidates possessing a pet, as well as providing a reliable source of happiness among the stress of campaigning, happens to also be a good political move. The American Pet Products Association reported in 2018 that 68% of American homes have a pet, meaning that having a companion also makes you relatable to the majority of the population. Candidates have to spend most of their time covering dire issues, but posting about your pooch helps transform your public presence to be less "doom-and-gloom." Owning a pet isn't some sort of 4-D political chess manipulation, but nobody can deny the image bonuses.
Pets of the Major 2020 Candidates
Elizabeth Warren has probably shown off her personal pet the most of any 2020 candidate. She has a highly photogenic Golden Retriever named Bailey, who regularly receives adoration and attention at campaign events across the country. She tweets and posts about him regularly.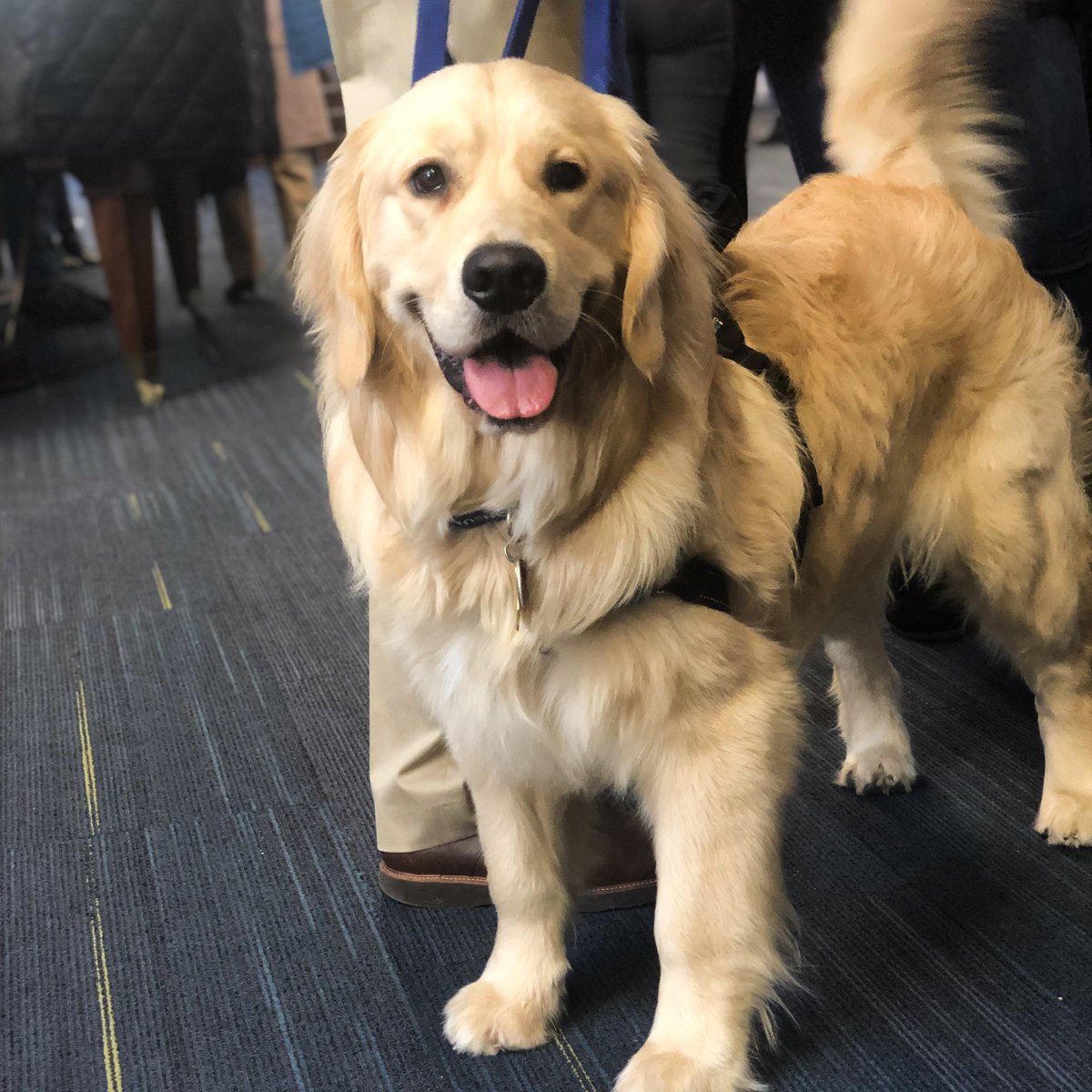 Image of Bailey posted by @ewarren on her Twitter account on February 14, 2019, with the caption, "Bailey will be your valentine."
Mayor Pete Buttigieg and his husband Chasten have two dogs named Truman and Buddy. They have their own Twitter account named @firstdogsSB, which has over 87,000 followers as of October 7th, 2019. The account is written mostly in "dog-speak."

Image of Truman and Buddy from their Twitter account with the caption: "our new album THE SNUGGLE drops soon."
Joe Biden recently adopted Major, a German Shepard, as a companion for his elderly dog Champ (of the same breed). An official adoption photo was released (which the author of this article thinks looks kind of hilarious):

Official adoption photo of Major by Joe Biden
Image Credit: Delaware Humane Society
Beto O'Rourke has two black dogs by the names of Artemis and Rosie. Not pictured is his family's gray cat, Silver.
Image caption: Rosie (left), Henry (human), Artemis (right)
Image credit: Beto O'Rourke (Facebook), Accessible through… https://scontent-lga3-1.xx.fbcdn.net/v/t1.0-9/30595107_1616925191690518_1968543564381173680_n.jpg?_nc_cat=102&_nc_oc=AQmLlascp9VuO0zdSrIrplgnAOuoRexA0GJKzk2LuhMdpUHjZO7CS2mtu2yEfYp8F0C_8ikiQr6YrMef1zu6GOzp&_nc_ht=scontent-lga3-1.xx&oh=1433c773153e333d89c36b916b698fea&oe=5E25E998
Cory Booker does not have a dog, but he promised his family that if he won the White House, they would definitely get one. When Mr. Booker was mayor of Newark, he also made news when rescuing a dog from the bitterly cold streets after being alerted to the situation via social media.
Most other presidential candidates also have pets, but most of them simply aren't noteworthy enough to include in a concise article. Candidates Bernie Sanders, Kamala Harris, and Andrew Yang are notably absent from the above list; as far as the public knows, none of those three own a pet. 
The truth is, we live in dark times. However, many people's pets provide a vital glimmer in the darkness. That's why people with PTSD, trauma, or other mental illnesses often have therapy dogs to help them survive and stay happy. While having a pet obviously doesn't correlate to good candidacy, they provide an important extra wrinkle to a candidate that helps them appeal to the voters' hearts.
Works Cited
Crawford, Hillary E. "The 14 Weirdest Pets That Lived In The White House." Bustle, Bustle Digital Group, 23 Nov. 2015, www.bustle.com/articles/125621-14-truly-weird-white-house-pets-that-made-washington-an-even-wackier-place.
May, Patrick. "Many Presidents Welcomed Dogs into the White House. Trump Says He's Too Busy." The Mercury News, MediaNews Group, Inc., 13 Feb. 2019, www.mercurynews.com/2019/02/12/trump-says-he-works-like-a-dog-so-he-has-no-time-for-one/.
Nelson, Angela. "Teddy Roosevelt's White House Was a Real Zoo." MNN, Narrative Content Group, 28 July 2017, www.mnn.com/earth-matters/animals/stories/president-teddy-roosevelt-white-house-many-animals.
Panetta, Grace. "The 2020 Democratic Primary Is Filled with Very Good Cats and Dogs." Business Insider, Insider Inc., 2 Aug. 2019, www.businessinsider.com/2020-democratic-candidates-pets-2019-4.
Timmons, Heather. "Meet the Dogs of the 2020 Presidential Race." Quartz, Uzabase, 1 July 2019, qz.com/1552748/meet-the-dogs-of-the-2020-presidential-race/.