A Look at this Year's Oratory Hockey Team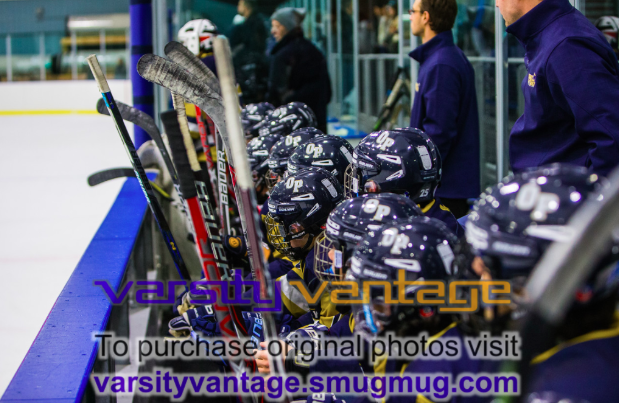 After a solid 11-11-1 season last year, the Rams have high expectations for the 2019-2020 season. 
While the team did lose seven seniors and star goaltender Greg Lahr, the McMullen division champs will be seeing a flood of incoming players along with some returning players who are expected to up their game. With point leaders like John Meehan and John Spitnagael gone, more will be demanded of returning upperclassman forwards like Jeff Jarvis, Luke Jacobello, and Michael Crapser. Jeff Jarvis reached his one hundred point milestone last season as a junior and will certainly be Oratory's strongest all-around player going into this season. Luke Jacobello also proved his dominance on the ice last season with eleven goals, ten assists, and a ranking among New Jersey's top fifty Sophomores. Likewise, Michael Crapser tallied up a good amount of points and placed as New Jersey's top Freshman in the 2017-2018 season. The defense is looking relatively the same this season except for last year's senior Declan Heffernan. With the Moran brothers, Tom Lamonte, Matt Clark, and Connor Keaveny, Oratory's defense looks very powerful. However, it is likely that the team's biggest player, Andrew Moran, will miss a couple of games due to a broken collarbone. He should be back for the Codey Arena holiday tournament. Overall, much will be expected of Oratory's returning players who put up quite a performance last season.
Back in net will be Oliver Tauscher who ended last year's season with an impressive save percentage. When it comes to another goaltender, there will be many options like senior Aidan Sidlowski, junior Colby Livingston, and freshman Darren Keaveny. All goaltenders are very capable of playing at the varsity level, it just comes down to who will perform the best.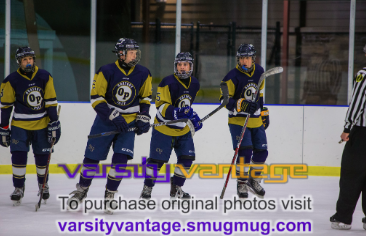 To supplement some losses on offense there will be many underclassmen forwards on the roster this winter. Along with returning Sophmore's like Gerard Fargiono, Matt DeAngelis, and Jack Wilson, there will be some new power upfront like Tyler Gobel and Peter Lease who seem to be strong additions to the team. There are also dozens of more freshmen trying out this year that can also prove themselves as contenders on this rising OP Puck squad. 
As the season grows closer, and the rams grow stronger in the gym and on the ice, Oratory's hockey team could bring home the Kelly Cup this season.