JV Soccer Update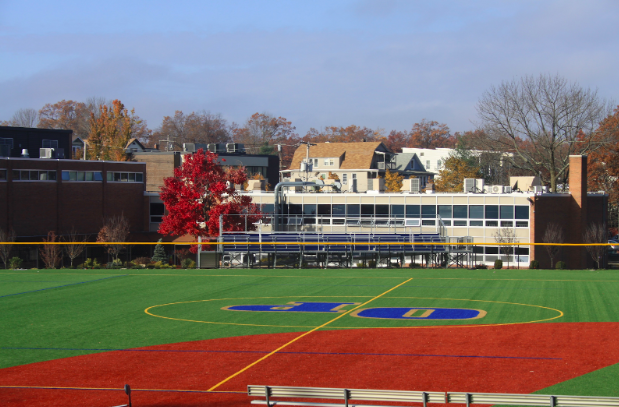 As the 2019 JV soccer season has begun, returning Head Coach Eric Dilisi has whipped together another squadron of youthful talent once again. The team features a plethora of technical young freshman, with a whopping 11 stacking the team. The team is also composed of several younger brothers of the OP soccer program. This includes freshman Nico Stauffer, younger brother of senior Andrew Stauffer, freshman Jack Maenpaa, younger brother of senior Conor Maenpaa, freshman Quinn Boylan, younger brother of junior James Boylan, and sophomore Alexander Fudenna, younger brother of senior Steven Fudenna. The team also features freshman Andrew Van Hoven, son of Oratory's band teacher Mr. Van Hoven. These underclassmen will look to lead the future of OP soccer. 
Coach Dilisi pushed his underclassmen to the limit during preseason, encouraging them with his military-like commands screaming, "RUN!" incessantly. All that running has seemed to pay off, as the JV soccer team currently stands at 3-2-1. The team's offense has found the back of the net on 11 occasions. Sophomore Connor Brett leads the squad with 6 goals. The last match played by OP's JV team was last Friday vs. Linden. After falling 2-0, the rams led a comeback to finish the game with a tie at 2 goals a piece.
The goalkeeper situation of the JV team has been a rollercoaster. Sophomores Matt Terraciano, Alexander Fudenna, and Phillip Brust have all logged time in net this season. Unfortunately, after taking a kick to the face, Brust has been sidelined with a concussion. Terraciano and Fudenna have consequently taken on more minutes in goal. Another interesting change made by Dilisi has been the inclusion of Fudenna as a field player out of goal. Fudenna has seen time on the JV team's back line, even logging a goal against Dayton. We will continue to track the JV team throughout the rest of the season, and wish them the best of luck!